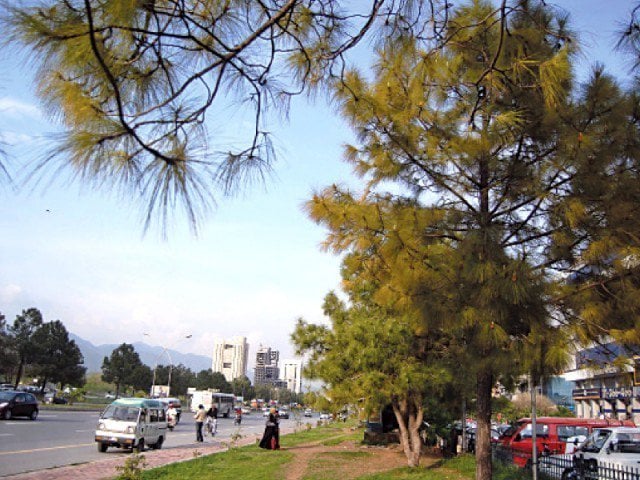 ---
RAWALPINDI:
With the onset of spring, pollen allergy has spread in the twin cities as the number of patients in the city's allied hospitals has increased with OPD counters reporting about 150 to 200 people suffering from the condition, a spokesperson said on Friday.
The demand for pollen allergy medicine has increased in the open market while profiteering mafia taking advantage of their stocks has increased its prices.
People with risk of contracting the allergy have started to avoid areas with high growth of wild mulberry. According to the former medical superintendent of Benazir Bhutto General Hospital Dr Rafiq Ahmed, people with high vulnerability to catching allergy must take precautionary measures during the pollen season.
The symptoms of pollen allergy include watery eyes, headache, fever and sore throat.
People at risk of catching allergy should stay away from fruit plants and lush areas in the morning and evening, he maintained adding that allergy sufferers should use their medicine regularly and if the symptoms of the disease persist, they should consult a doctor immediately.
Dr Ahmed further said that the presence of wild mulberry in abundance in Rawalpindi and Islamabad, the blossoming of flowers in the spring, and emissions from factories greatly increase the chance of pollen allergy.
The allergens in the forms of pollens enter the nose to causes the allergy.