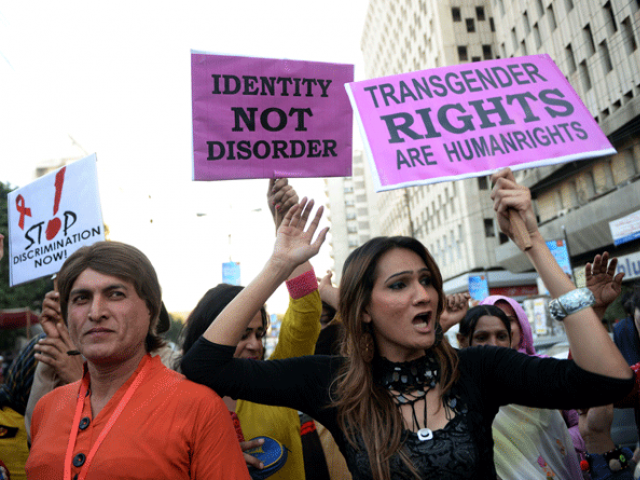 ---
ISLAMABAD:
The Trust for Democratic Education and Accountability (TDEA) hosted an online discussion on accessible healthcare for the transgender community in Pakistan the other day. The meeting was attended by 40 transgender activists representing civil society organisations (CSO) from across the country.
Ex-Special Assistant to the Prime Minister (SAPM) on Health Dr Zafar Mirza urged the transgender community to register with the National Database and Registration Authority (NADRA) and acquire National Identity Cards (NIC) to open up avenues for their accessibility to state-sponsored welfare programmes.
Highlighting the dire financial condition of the country's marginalised factions, especially transgender people, Dr Mirza briefed the participants regarding efforts being made by the incumbent government to provide accessible healthcare to underserved citizens.
For this purpose, the government launched the Sehat Sahulat Program (SSP) for the transgender community. However, a prerequisite to enrol in the programme is the possession of a valid NIC where the gender section is marked with 'X' rather than the male or female, he stated.
"Currently, only 1,600 transgender people are registered with NADRA, which is an alarmingly low figure," said Dr Mirza, adding that out of these 1,600, only 500 have enrolled for SSP. He called on CSOs, especially those led by or advocating for the rights of transgender people, to play an active role in their NIC registration.
Citing under-representation as one of the key factors behind the meagre registration numbers, Dr Mirza also highlighted that many transgender people are declared ineligible to avail the service due to incorrect gender registration with many members of the transgender community being registered in either the male or female category rather than the 'X' category.
The ex-SAPM informed attendees that since this was a new initiative that required extensive coordination between the public-private sector, the government is working on increasing the geographical scope, especially for rural areas.
Published in The Express Tribune, March 5th, 2021.
COMMENTS
Comments are moderated and generally will be posted if they are on-topic and not abusive.
For more information, please see our Comments FAQ