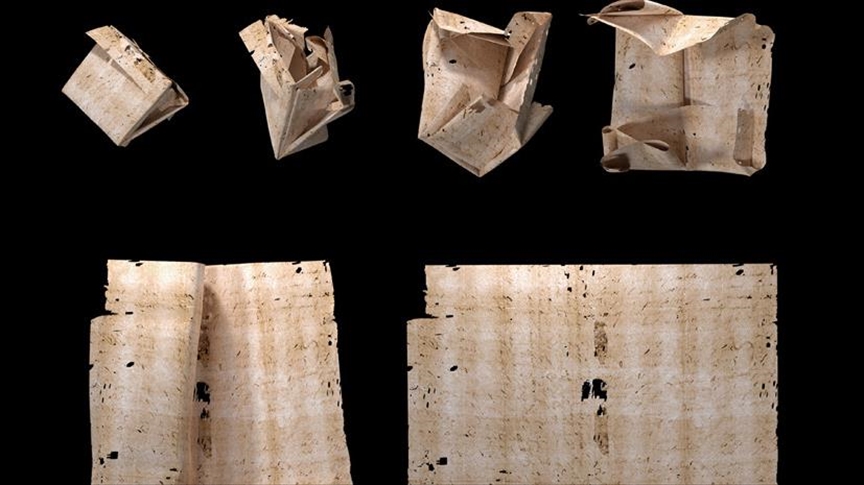 ---
ANKARA:
A group of researchers in the US have found a method to virtually open and read sealed historic letters, Massachusetts Institute of Technology (MIT) said in a statement on Tuesday.
The method involved an automated computational flattening algorithm that was used to read an unopened letter from early modern Europe without breaking its seal or damaging it in any way, it said.
Since senders of such letters had closed them using a process called "letterlocking" -- folding and securing paper to become its own envelope -- examining their contents without any damage is considered a major advancement in the study of historic documents, it added.
Chinese scientists develop gene therapy which could delay ageing
"Letterlocking was an everyday activity for centuries, across cultures, borders, and social classes," Jana Dambrogio, the Thomas F. Peterson Conservator at MIT Libraries, said in the statement.
"It plays an integral role in the history of secrecy systems as the missing link between physical communications security techniques from the ancient world and modern digital cryptography. This research takes us right into the heart of a locked letter," she added.
The algorithm was developed by Amanda Ghassaei, a research engineer at Adobe Research, and Holly Jackson, who is an undergraduate student in MIT electrical engineering and computer science.
Face recognition vendor vows new rules after wrongful arrest in US using its technology
Their method utilizes a fully 3D geometric analysis as the virtual unfolding generates 2D and 3D reconstructions of the letters in both folded and flat states, in addition to images of the letters' writing surfaces and crease patterns, MIT said.
"The algorithm ends up doing an impressive job at separating the layers of paper, despite their extreme thinness and tiny gaps between them, sometimes less than the resolution of the scan," Erik Demaine, professor of computer science at MIT and an expert in computational origami, said in the statement.
COMMENTS
Comments are moderated and generally will be posted if they are on-topic and not abusive.
For more information, please see our Comments FAQ