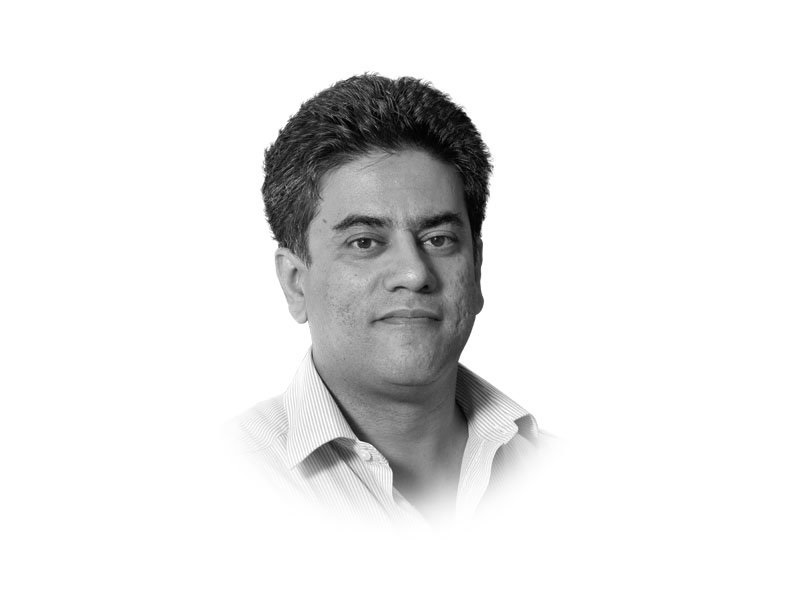 ---
Some weeks back, an officer of the District Health Office (DHO) in Karachi was suspended for allegedly violating the standard operating procedures (SOPs) to facilitate the vaccination against Covid-19 of PML-N leader Mohammad Zubair's daughter and son-in-law. It is believed that many influential people received the vaccine ahead of time by using their clout.
This incident, when it went viral on social media, was confirmed by Meeran Yousuf, media coordinator to the Sindh health and population welfare minister. She wrote on her Twitter handle that the person who facilitated this has been suspended and an inquiry will be taking place. One wonders what recommendations can be implemented from such an inquiry. Also, this cannot be the work of one official. Who else was involved, one wonders?
We have a tough task ahead. Earlier this year, Pakistan set a target of vaccinating 70 million people to achieve herd immunity. This target means that the country needs 140 million doses. The target is to make sure 40,000 to 50,000 people are immunised by the end of this year. The government says it is on target.
As part of the UN's Covax alliance, which has committed 50 million doses, there is an unmet target of almost 90 million doses excluding the 1.2 million Chinese doses we expect to receive.
To bridge the gap, the government has allowed private companies to import coronavirus vaccines and has agreed to exempt such imports from price caps. It has received a special cabinet exemption to allow for such imports, while excluding the imported vaccines from the strict price cap regime that is typically applied to all drug sales within the country.
The decision is significant as Pakistan has yet to secure substantive volumes of vaccines from any of the private companies. While this is a good initiative, it is unlikely that the private sector would get significant vaccine supply in 2021. Apart from money, the bigger issue is the availability of the vaccine, as orders from leading suppliers have already been booked for 2021.
We all know that it is not a level-playing field for developing countries. Out of a total of 7.2 billion doses booked so far, 72% have been booked by high or upper middle-income countries, 28% by lower middle-income countries (including 75% booked by India alone) and almost nothing by low-income countries.
But what about the out-of-turn vaccinations? Over the weekend, President Dr Arif Alvi condemned VIPs, elites and powerful people around the world for breaking the queue and getting themselves vaccinated against Covid-19. The President, himself a medical professional, claimed that while this practice is taking place the world over, Pakistan has by and large been able to avoid such abuse. I wonder if that is indeed the case.
Dr Alvi shared an article of The New York Times which talked about how the powerful and well-connected in South America jumped the line to get vaccines early.
At the same time, we are having a problem of another kind as well. In February, Pakistan began vaccinating its frontline health workers. So far, 72,882 health workers have been given at least one dose. According to one estimate, there are close to 400,000 health professionals in the country. The problem here it seems is that some professionals have decided against getting vaccinated. They are citing a number of reasons. But at this stage, they cannot afford a refusal. In response, the government has said it will be taking disciplinary action against health workers who refuse to get the vaccine. They put not only themselves, but also their patients at risk.
This rule does not apply to the general public. They will not be forced to get the vaccine. While it will take a couple of years for a sizable portion of Pakistan's population to be vaccinated against Covid-19, our priority must remain on making sure that the vaccinations are not given out of turn. For every vaccination given out of turn, the life of a deserving person is being put at risk. An example should be made of those who have gone ahead and ignored the protocols. This type of action is needed to ensure confidence in the system put in place by the government.
Published in The Express Tribune, March 1st, 2021.
Like Opinion & Editorial on Facebook, follow @ETOpEd on Twitter to receive all updates on all our daily pieces.