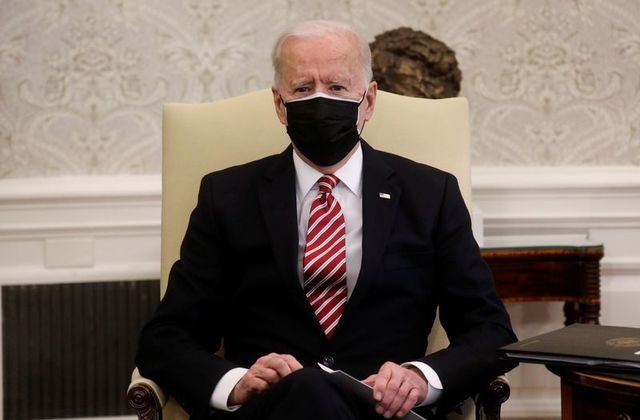 ---
WASHINGTON:
President Joe Biden said Iran cannot act with impunity and warned Iran to "be careful" when asked what message he was sending the country with the U.S. air strikes in Syria.
"You can't act with impunity. Be careful," Biden told reporters while traveling to survey the damage from a severe winter storm in Texas.
The United States carried out air strikes authorized by Biden against facilities belonging to Iranian-backed militia in eastern Syria on Thursday, in response to rocket attacks against U.S. targets in Iraq.
Read US conducts air strikes against Iranian-backed militia facilities in Syria: Pentagon
President Joe Biden on Thursday directed US military air-strikes in eastern Syria against facilities belonging to what the Pentagon said were Iran-backed militia, in a calibrated response to rocket attacks against US targets in Iraq.
The strikes, which were first reported by Reuters, appeared to be limited in scope, potentially lowering the risk of escalation.
Biden's decision to strike only in Syria and not in Iraq, at least for now, also gives the Iraqi government some breathing room as it carries out its own investigation of a Feb. 15 attack that wounded Americans.
COMMENTS
Comments are moderated and generally will be posted if they are on-topic and not abusive.
For more information, please see our Comments FAQ