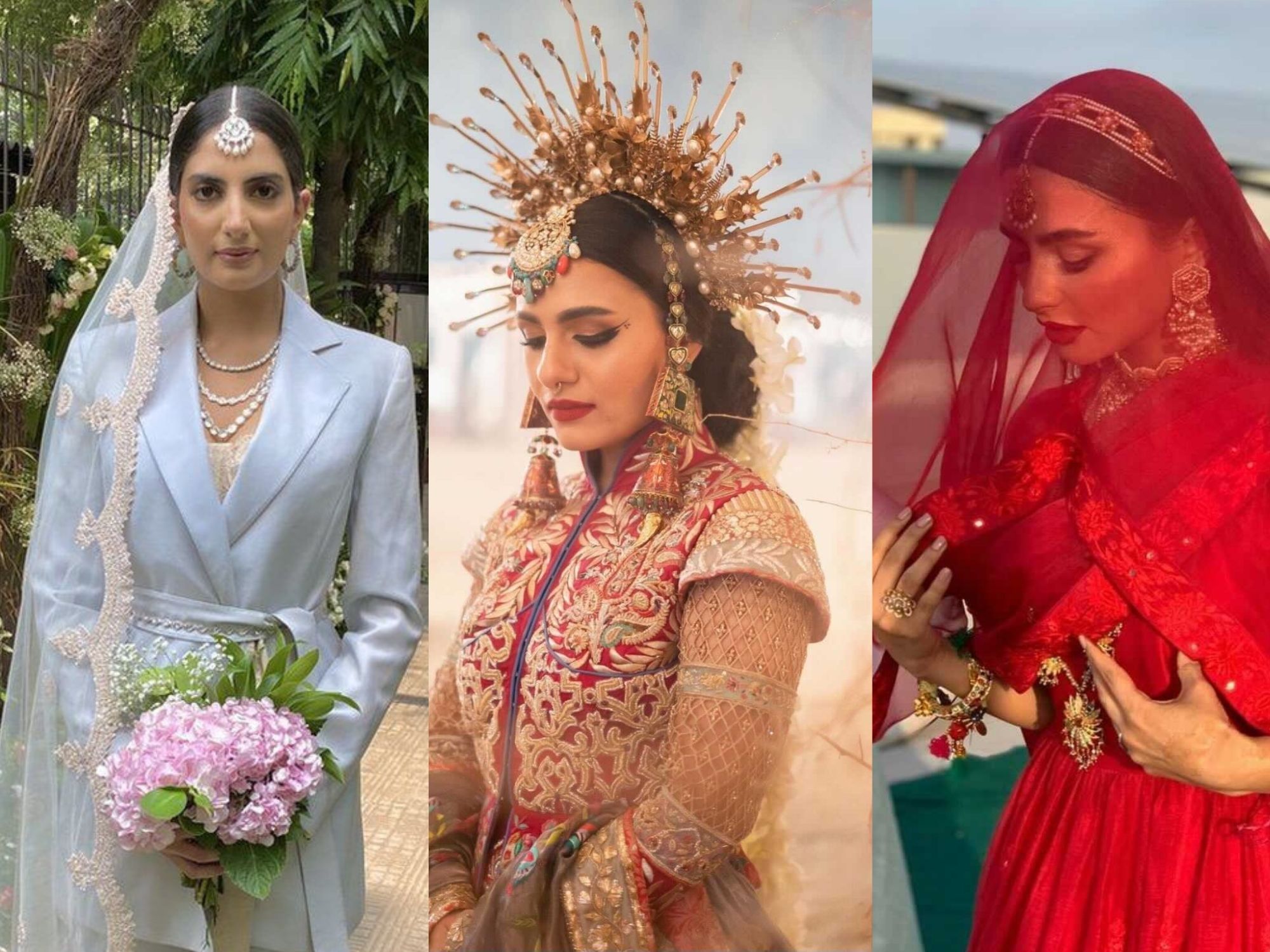 ---
KARACHI:
In a society that is predominantly dependent on beige-maroon bridal gowns, ranging from heavy embellishments to brides in dramatic hairstyles and makeup, few women from Southeast Asia have set different standards for brides-to-be.
Many of us are still head over heels about the idea of being bejeweled, donning a crimson Persian gown, with a veil escorting you on the aisle, but not for these brides.
Here are few of the chic brides who could inspire you to break the typical stereotypes on your big day!
Golden Halo and floral veil: Wazhma Awan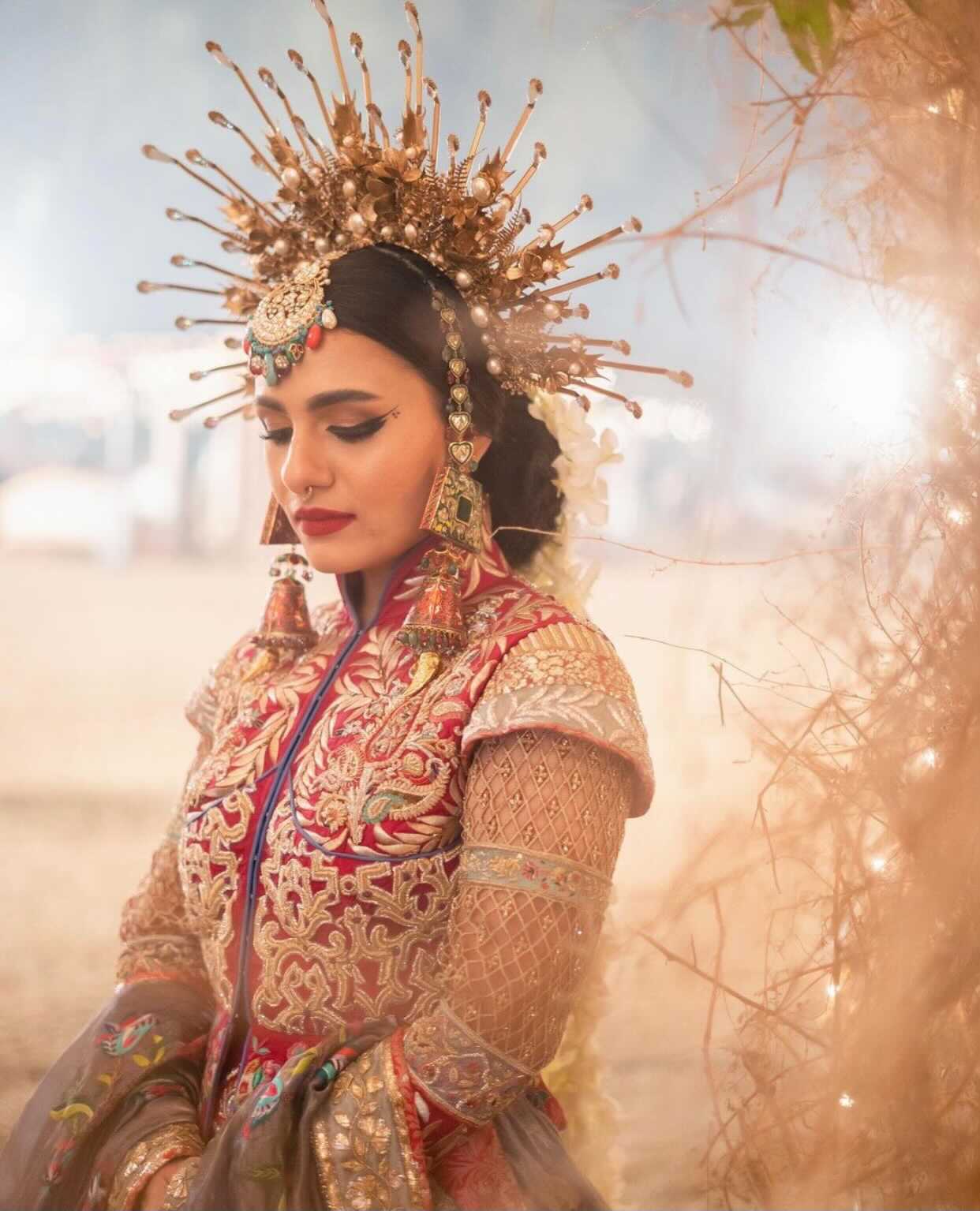 Pictures taken by photographer Natasha Zubair and Maham Iqbal Bosan have gone viral where a bride can be seen donning an unusual attire. Wazhma Awan broke the internet with her warrior-like oriental gown and Victorian sunburst Halo crown that stole the spotlight. The attire was followed by a trail of fresh floral strings, a headband-teeka, hand painted earrings and one of a kind makeup look.
Pantsuit for the day: Sanjana Rishi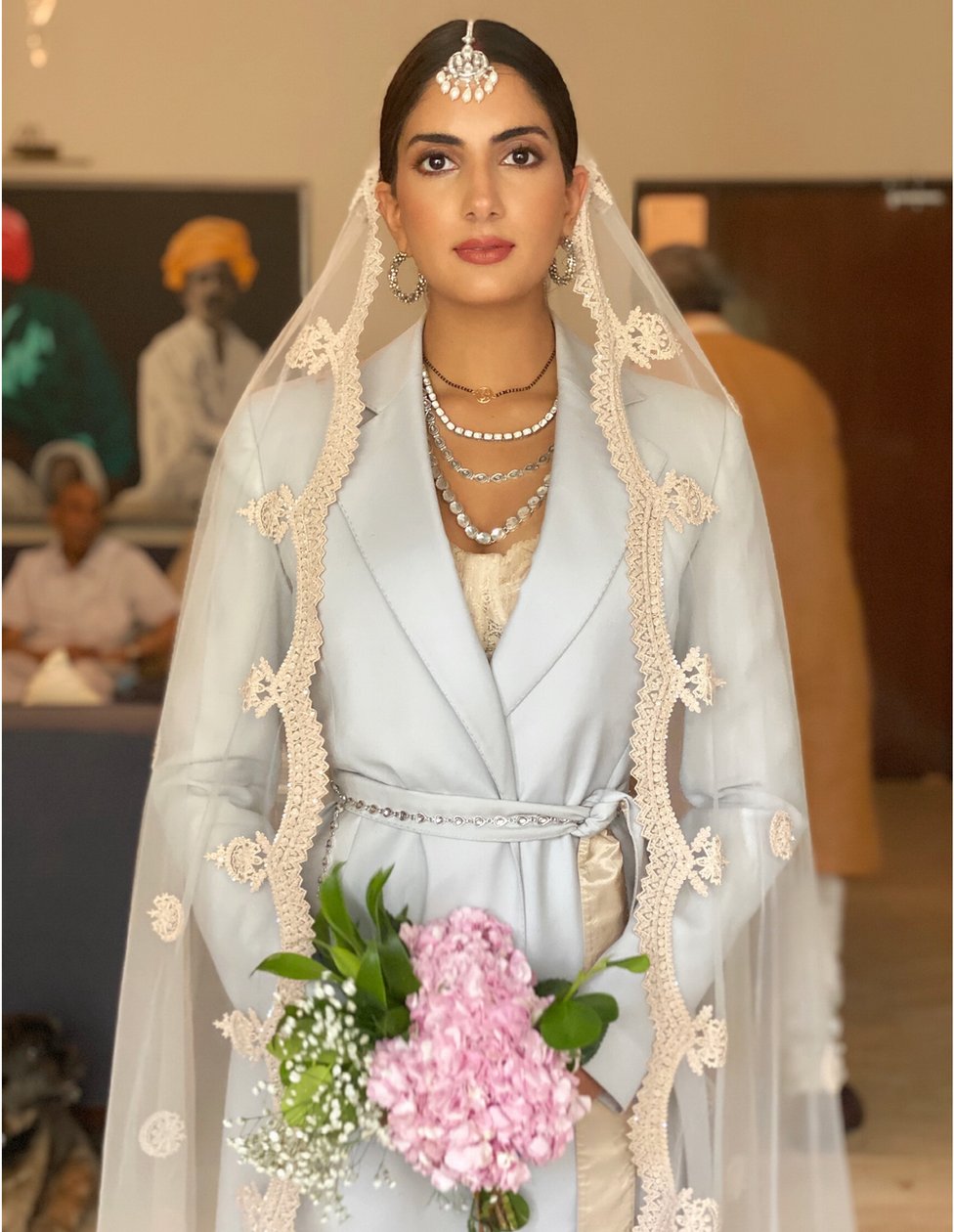 While we speak of viral brides of social media, Sanjana Rishi wore a pastel powder blue pantsuit simply because she adores the style. However she complemented the look with a dainty western veil. In a stereotypical society of India, Rishi wore a plain wedding suit delivering major fashion statement. More on the pantsuit, Rishi told BBC "It was a pre-loved vintage suit, made in the 1990s by Italian designer Gianfranco Ferré. I was surprised and delighted to know that it was still available when I decided to get married."
Lady in Red: Yasmeen Hashmi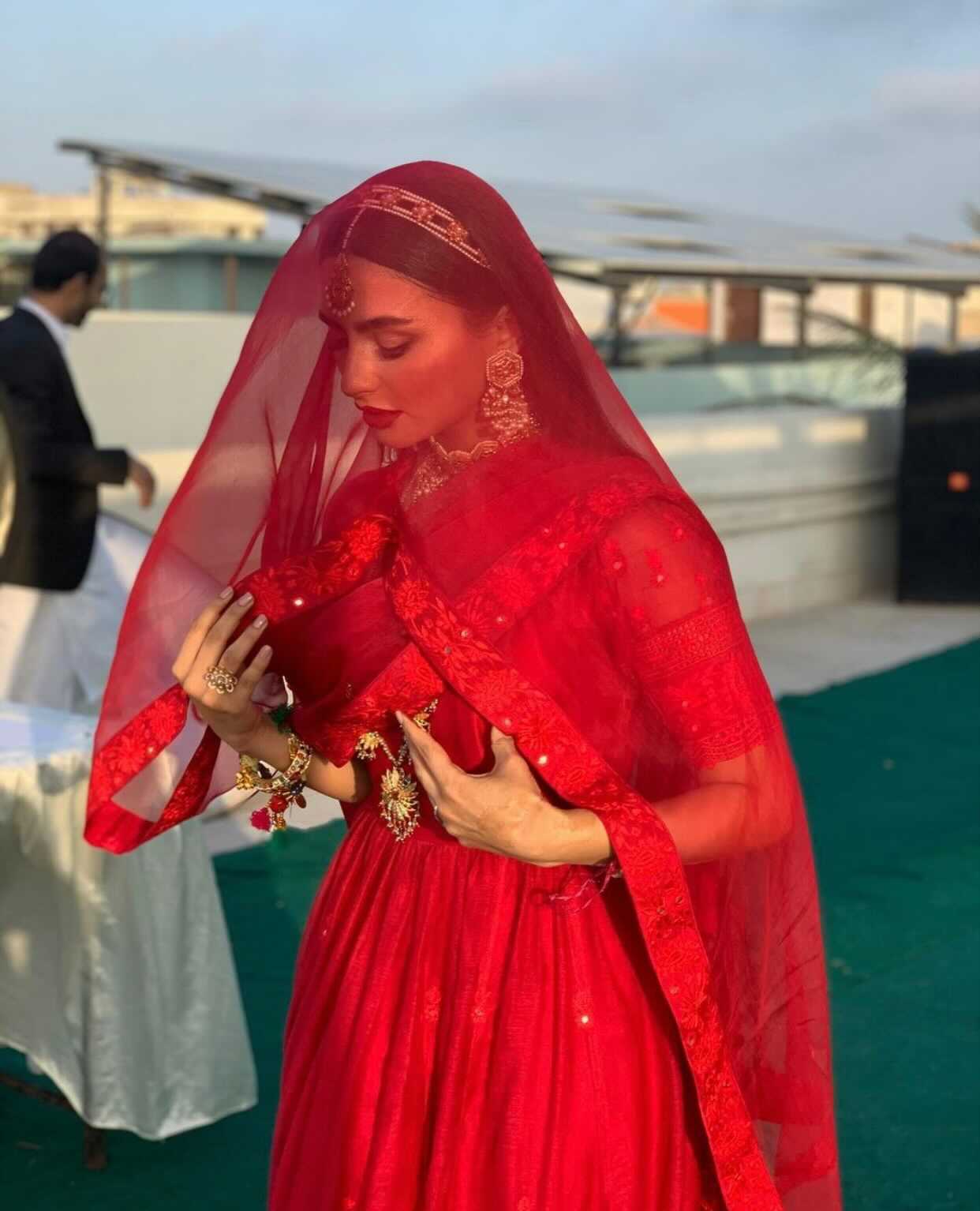 Red hues have always been connected with Pakistani and Indian weddings for who knows how many years. However model Yasmeen Hashmi had a different take on the idea of 'traditional' wedding gown. Hashmi donned a rather simple red-on-red embroidered pishwas for her big day followed by a new trend, headband-teeka. Model donned in an Amna Chaudhry ensemble, complemented by traditional choker necklace and a naulakha.