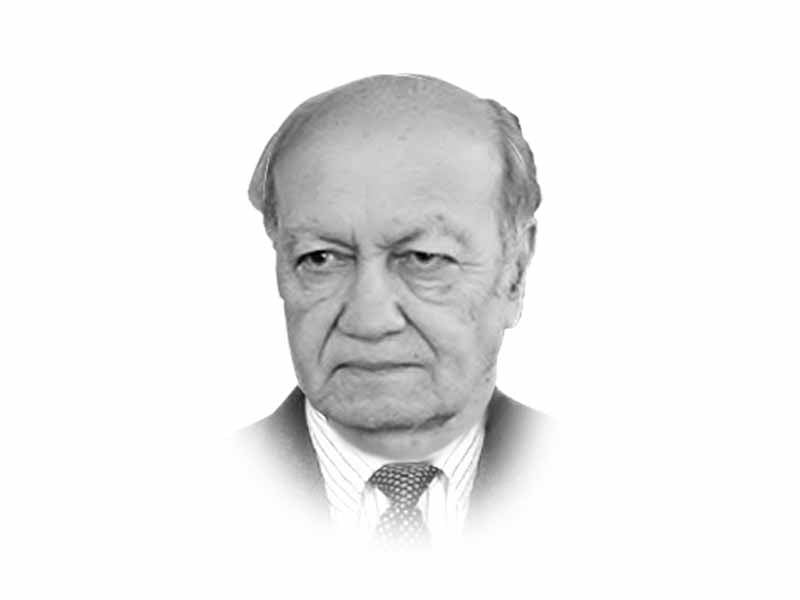 ---
It is not surprising that the people of the Muslim and other developing countries that are under dictatorship or nominal democracies are hoping that the change in the United States administration augurs well for the support toward greater freedom. In essence, these nations are lagging behind in adoption of democratic values due their outdated social and political structures, historical legacy and weak education system. Most of these countries were part of colonies or tribal fiefdoms that inherently resisted change thereby retarding progress.
Moreover, a major factor impeding the democratisation among several Muslim countries is the absence of a critical mass of dedicated people to lead the movement towards it. When there are any signs of people uniting to press for greater freedom of expression and seeking for change in the power structure, the governments come hard on them. Despite these draconian measures, the few who continue to passionately struggle for greater freedom are subjected to litigation on trumped up cases or opt to leave the country and pursue their mission from abroad.
Dependence on foreign powers for propping up autocratic rule suits both parties. It perpetuates the regime and ensures dependence on foreign powers. But the people are the worst sufferers as their aspirations for freedom and a government of their preference is denied.
But rapid technological changes and the revolution in media exposure has interconnected the world and has brought people closer. And only those countries that are seizing these opportunities for stepping the pace of their economic development and people-oriented politics would benefit.
People in several Muslim countries are victims of prolonged civil wars and conflict between Muslim nations especially in the Middle East, Africa and Asia. Most tragic among them have been the Taliban versus the Afghan government spanning almost 20 years, civil wars in Syria and Iraq, and the Saudi-Yemen conflict. Nigeria too remains a frequent target of militant groups and embroiled in intra-tribal conflicts. Even if there is relative peace in Syria it is because of Russia's military and political support as major powers have been backing rival groups. The Russians have been steadfast in supporting the regime in Syria by providing them with intelligence, weapons and equipment. The US has backed forces opposed to the Assad regime.
The hostility between Saudi Arabia and Iran is a major misfortune of the Muslim Ummah as it accentuates the divide between the two major sects of Islam.
In Turkey, President Erdogan came to power through the ballot but it was a fairly traumatic and divisive transition to democracy. The regime is criticised for strong-arm tactics against opponents and for being dismissive of democratic culture.
India, although a Hindu majority country, has over 200 million Muslims, but the government's prejudice and neglect of its largest minority should be a cause for serious concern to the Muslim countries and the world at large. The Muslim community has also failed to organise itself politically, making it more amenable to exploitation.
Lagging behind in science and technology, Muslim countries are heavily dependent on the West, China and Russia for exploitation of their rich natural resources of oil, gas and mineral wealth. This can only be reversed if indigenous talent is developed through the right type of education and job experience.
Heavy dependence on foreign powers prevents Muslim countries from exercising autonomy in decision-making in critical areas. This leads to perpetuating their dependence with the technological and managerial gap with the developed world continuing to increase.
Health is another sector that needs to be given high priority by Muslim countries. Allocating adequate resources for hospitals and ensuring availability of doctors and medical staff are prerequisites for addressing the medical needs of the population.
There are also some disturbing trends that are humiliating and hurting the collective image of Muslims. The French government has enacted laws specific to Muslims that are highly derogatory and are hurting the sentiments of Muslims worldwide. The restrictions imposed on the entry of Muslims from certain countries during former president Trump's time were a blatant manifestation of his prejudice. The treatment of the Rohingya Muslims by successive Burmese governments points toward a clear bias against Muslims. This certainly requires serious soul searching by the Muslim leadership and finding concrete ways of countering these prejudices.
Realising that over the years power structures and objective conditions in the Middle East have changed dramatically, the UAE decided to break the political barrier and established diplomatic relations with Israel. By this strategic move Abu Dhabi hopes to promote its economy and improve its political standing with the US and the Western world. There is likelihood of other Muslim countries following suit, something that can affect the fate of longstanding conflict in the Middle East. Lately, the UAE has been demonstrating its commitment to be a part of the modern scientific and technological world. The UAE Space Agency's crew space exploration mission to Mars was launched on July 19, 2020, and reached Mars on Feburary 9, 2021, in collaboration with the University of Colorado. It was an impressive manifestation of a technological breakthrough even if it was greatly benefited by the know-how of the agency's American partners. The nation's scientific and technological achievements are indeed a source of national pride.
The only way Muslim countries can change their destiny and be robust and equal partners in the comity of nations is by giving maximum attention to quality education with due emphasis on science and technology. Many of them have immense natural resources but from exploration to the final product, they rely on foreign assistance.
The Muslim Ummah currently is not a cohesive entity and some countries would not like to be bracketed together as the situation is at present. However, if only they would develop on their own by pursuing the right domestic, foreign and economic policies and be counted. This would be a major step in the progression and recognition of Muslim countries in the world of today.
Published in The Express Tribune, February 24th, 2021.
Like Opinion & Editorial on Facebook, follow @ETOpEd on Twitter to receive all updates on all our daily pieces.
COMMENTS
Comments are moderated and generally will be posted if they are on-topic and not abusive.
For more information, please see our Comments FAQ