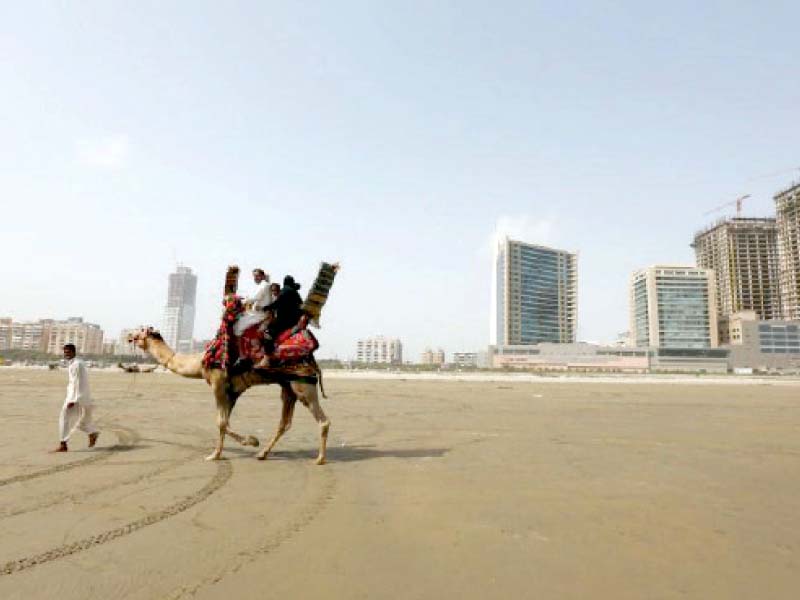 ---
ISLAMABAD:
Real estate guru, Imarat Group of Companies Chairman and Graana.com CEO Shafiq Akbar has termed real estate sector the growth engine for the country's economy and said that given the continuity of reforms, Pakistan can become a $1.5-1.7 trillion economy by 2040.
In an interview, he stressed the need for focusing on real estate and related industries along with achieving the target of constructing one million housing units per year over the next 10 years.
After the success of its pilot project, Graana.com is introducing a more advanced real estate transaction structure, Akbar said, adding that the Imarat Group of Companies is also going to set up three new four-star hotels of leading international brands in Pakistan. Construction of Marriott Court Yard and Marriott Residence projects has already started while construction work on the third project will be contracted soon.
In addition, a Special Economic Zone (SEZ) will be set up in Islamabad and Rawalpindi for industries connected with the construction sector. Akbar said that geo-tagging and geo-mapping of government land and housing societies has been conducted across the country and digital mapping of five million out of the eight million units has also been done.
He said that the goal of the Imarat Group is to channelise annual investment of $5 billion and take Pakistan among top 40 countries in terms of transparency.
Imarat Group is setting up an industry over an area of about 2,000 canals in Pakistan in which all kinds of construction material will be produced.
Akbar called for an effective Real Estate Regulatory Authority (RERA) for the development of real estate sector and emphasised that the government should expedite work on development of RERA rules. Graana.com has started certificate-level short courses in the real estate sector for the first time in the country with the help of National University of Sciences and Technology (NUST).
About 7,000 people have completed training courses so far under the certificate programme after which it has been proposed to start a master's degree programme in the real estate sector at NUST.
In addition, two private universities in Karachi have introduced degree programmes in the real estate sector.
Akbar told The Express Tribune that following his graduation from Pakistan, he went abroad to obtain a master's degree from the University of Cambridge. He worked in the real estate sector of the UK for 22 years after which he returned to Pakistan in 2016 to work in his homeland. Graana.com has set up 30 offices in Pakistan and provided employment to more than 1,000 people.
Presenting an outlook of the real estate sector, Akbar said that the value of Pakistan's planned area is $900 billion. He said that thousands of housing societies have been set up in Pakistan, however, 5,000-8,000 of them, comprising two million canals of unapproved land, have been developed. The residential area in the planned area is 75% of any country while 5% is commercial and 20% is agricultural area.
"We are bringing a very advanced real estate transaction structure," Akbar said, adding that the Imarat Group will also issue a white paper on the problems and potential of real estate in Pakistan.
By 2040, 60-70% of Pakistan's housing demand will be met. The right investment in Pakistan is in the real estate sector. However, 70% of the complaints on the Prime Minister's Citizen Portal were made by overseas Pakistanis and pertained to the real estate sector.
Pakistan is ranked 73rd in the world on the Transparency Index, Akbar said while expressing hope that the country could reach the 40th position if right measures are taken with regard to construction and real estate sector. He said that Graana.com will become a billion-dollar company in 2023.
Akbar cited lack of data and information as a major problem in Pakistan. RERA, set up by the government, should be present throughout the country and should be used effectively, he said, urging Pakistan needs to build one million houses every year.
He said Pakistan would need between $25-30 billion for constructing one million houses, out of which $12 billion can be obtained from overseas Pakistanis and the rest can come from other sources.
Akbar pointed out that more than half of the population of Pakistan resides in slums and is in need of proper houses.
Published in The Express Tribune, February 23rd, 2021.
Like Business on Facebook, follow @TribuneBiz on Twitter to stay informed and join in the conversation.