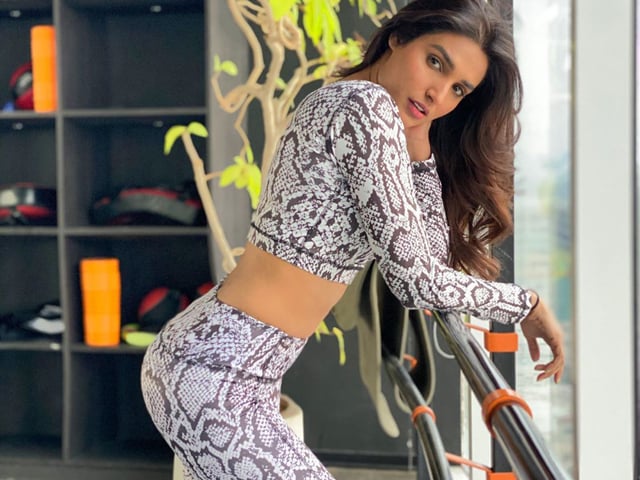 ---
Actor Amna Ilyas, who's bound to call a spade a spade, has schooled a few trolls on social media after a picture she posted met with the ire of the moral brigade on Instagram.
The celebrity, who's dedicated her free time to posting quirky recreations of problematic situations in the contemporary world, had to silence netizens after they maligned her for donning a deep necked blouse.
Sharing a series of photos draped in a saree by Erum Khan couture, the model edited her caption to say, "I had to rewrite my caption because I'm tired of thinking why my cleavage is the only thing being discussed in the comments."
The Baji star went on, "You all don't like my hair and makeup, gajra, earrings, or the embroidery on the blouse?" she asked.
Taking to her Insta stories to further elaborate on why the comments did not make sense to her, Ilyas shared, "There are so many reoccurring calamities in the world; poverty, rape, child abuse, wars, domestic violence, the list goes on. But it's hilarious that my cleavage has topped them all."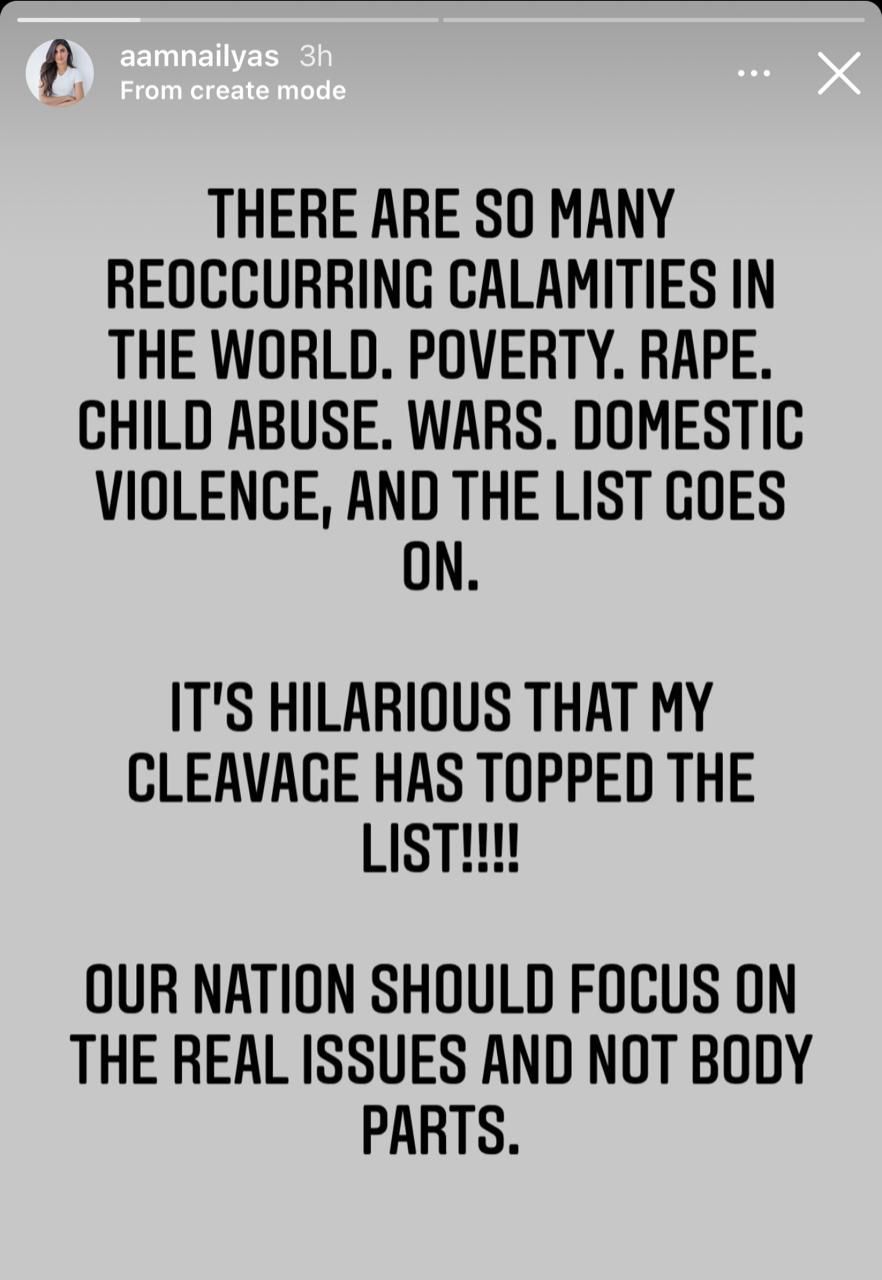 Taking a jibe at the priorities of certain people on social media, the celebrity concluded, "Our nation needs to focus on real issues instead of body parts."
In October last year, Ilyas met with the furor of users on social media after an old interview of her from Hassan Sheheryar Yasin's talk show went viral. The clip saw Ilyas body-shame former super model Aaminah Haq for having gained weight.
Following increased backlash, Ilyas told Haq in an unapologetic video that she cannot change what she did because no one comes into this world knowing everything.
Have something to add to the story? Share it in the comments below.