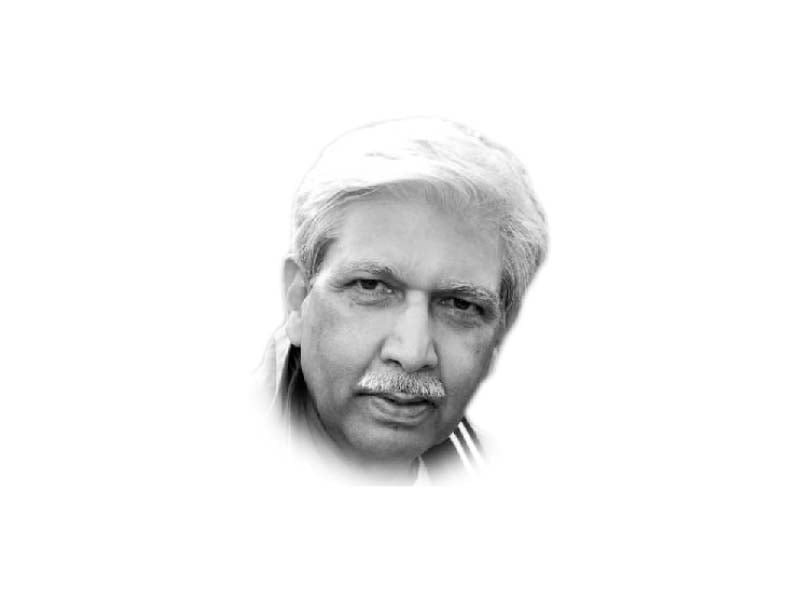 ---
We are a land of story tellers and dare I say story-makers. One may find such tales of love and valour steeped in lofty narration that over time it all turns into folklore. Civilisations each have their fairy tales that become fables. From Sassi-Punnu to Heer-Ranjha to Sohni and her escapades on a clay pot through a raging river all seem the negation of the rational and the probable. Farhad singlehandedly tore through the mountains to qualify for his love of Shireen. But there you are; we sing praises for each in chants which only lull us to the improbable. Same with valour. True there always are some sons of the soil who have risen to face virtual storms and laid their lives but it is in their narration that we lionise them. And then they become bigger than history. The improbable turned probable.
We rest uneasy with detailed inquiry of a rational discourse based on concrete research and study but lighten it with parable and you can expect it be swallowed hook, line and sinker by a people who love being gullible by a margin among all civilizations. Why technology isn't something that we take fancy to? Simply because it turns all into a simplified digital algorithm. Despite being unmatched reductionists by culture we hate numbers because these don't permit a spin. Ever wonder in which fields are our most PhDs accomplished? Not sciences or maths or technology, God forbid, but on Iqbal and Ghalib; or a Munshi-Fazil in Punjabi or Sindhi literature and their branch colloquial. We remain unmatched too in the number of fake PhDs with plagiarised versions galore. We hate to think deep or through a complete proposition. We happily give up reason and the rationale for dreams and the make-believe. We are by such definition still medieval in our existence. Escapists to the core we are easily taken in by substance which can help us escape reality. Who would otherwise be able to live through the challenge of life in the South Asian region.
Indians, ever since they separated from us now only have myths in their history turned into religious icons to live with but they still borrow the poetry of the Sufis to regale on summery nights. Bollywood remains the most enamouring state of art in the make-believe world and a money spinner. Our sub-continental history is laced with artisans of the finer art of life who could keep the princes and the princesses in good humour. Yes, a few internecine wars were won and lost but those were more to do with saving riches and making more. What the royals did with their wealth and gold and silver is shameful. No hospital or a university or a school was added to the landscape in the five hundred years of the Muslim rule in India. Parks, gardens and forts though are plenty. The native minions were equally hopeless beholden to their servile existence. Some years back when a visiting dignitary was asked what appeared most notable on his rare visit to Pakistan. He remarked: "The number of people who just sit idly by the roadsides." That's a national pastime. We just have that kind of spare time even at work.
We are a land of titles. The body is mostly empty. Ever heard the rendition of our Sufi poets and how rapturous their hold? Our spirit rules than our minds and that is the crux. Emotion and feel trumps reason and the rational. Lulled by spiritual recourse and enamoured by those claiming divinity with proclamations underwritten with religious references the most elevated among us in status and in position of power are taken in by these practitioners of the art in the name of divine guidance and mentorship. Less said the better. Rather than work through a real-life problem and create and carve a solution we are happy to follow potions and prescriptions by these pretenders. A shortcut to make-do, any day.
Politics is a national pastime. Ordinarily it would be good for a society to be aware and informed except ours is confined to people and their stories typically in the tradition of the folklore and fables rather than of rights and responsibilities. Personalities and their proclivities and preferences rather than issues dominate our political discourse at the common level. The political elites talk of power only and the people talk of the political elites only while being unwittingly sacrificed in this game of thrones. Jobbery and sycophancy as a culture are intrinsic, hence flourish.
We revel in conspiracies and make news out of each without anyone ever bothering to judge the probability of the story or the credibility of the source. Such niceties are not for us. Fakery, rampant insinuation, outright lies and half-truths dominate our discourse without anyone as much as bothering to fact-check or counter-pose those peddling leading to a frivolous intercourse. Yet it holds our fancy and sells with ease. Social and digital media have only given fakery and falsehood greater reach and thus circulation. Usually a fake news or a lie will find its own life. Electronic media pitches one lie against another and then relishes the sauciness in the debate. We all live, breathe and thrive in a made-up world. The mainstream media has no qualms in suggesting there are no takers of serious news. Sensationalism pervades. The most outlandish the story or its narration the longer it will walk. Facts are not a currency we deal in or when those make a chance appearance usually are heavily mutilated or twisted to suit a narrative.
Fracas in the Senate lives to this billing of us. We have held Senate elections forever and without a fuss. Money and influence always had a role and always will even in the cleanest of elections till of course we turn good as people and a society. The process is so structured. If the parliamentarians don't make their packet party leaders will for nominating individuals to the senate. You hold your ear this way or that you will still hold an ear. The constitution and the law sets a course on their conduct and that is how these will go through. Someone wants to make the process 'transparent' and that has raised hell. The highest court in the land is seized with the matter and will probably find a via media where neither will it contravene the constitution nor will it return the petitioner disappointed adding some post-facto transparency and limited accountability. They are yet to pronounce their decision but we already have kicked a storm in our voluble tradition. We have an issue at hand where there was none. The salaciousness is palpable. The vivacity burgeoning. If Yousaf Raza Gillani wins external factors would have played their role. If Hafeez Shaikh wins external factors will be 'blamed' to have played a role. With nothing grounded in truth the dialectic is a merry-go-round. Only noisier.
We need to transform our conversation from casual playfulness to deeper and purposeful engagement. Else a people given to storytelling as a pastime will only hear fables and fairy tales. And thrive.
Published in The Express Tribune, February 21st, 2021.
Like Opinion & Editorial on Facebook, follow @ETOpEd on Twitter to receive all updates on all our daily pieces.