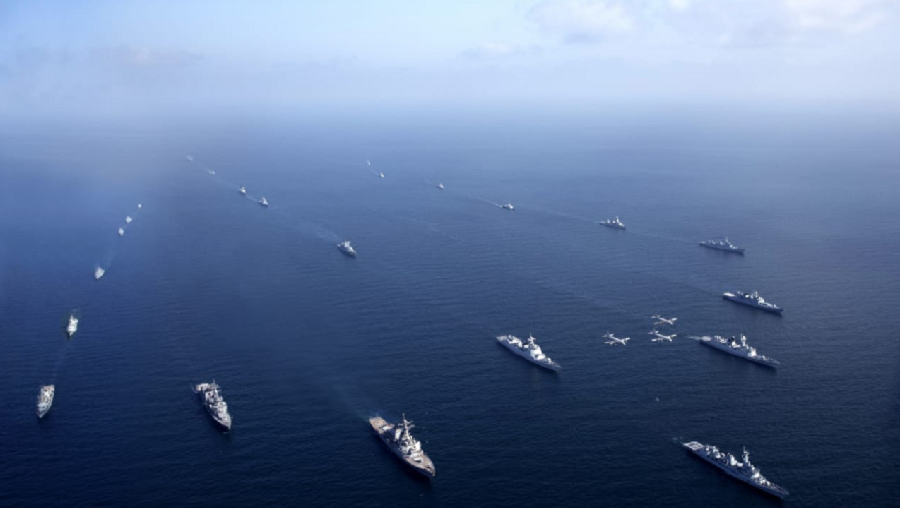 ---
Pakistan Navy conducted joint drills with the naval forces of Russia and Sri Lanka on Saturday at the culmination of multinational maritime exercise Aman-21.
According to the navy spokesperson, the exercises were held in the north Arabian Sea and were also attended by the aerial assets of the Pakistan Navy and Pakistan Air Force (PAF).
The joint drills represent Pakistan Navy's commitment to promote and balance a safe maritime environment in the region.
Also read: Aman-2021 demonstrates Pakistan's commitment to peace: naval chief
The 7th multinational naval exercise Aman-21, culminated on Tuesday with a graceful conduct of International Fleet Review (IFR) followed by spectacular forming up of the Aman formation comprising Pakistan as well as foreign naval forces.
With the participation of some 45 countries, including the US, Russia, China, and Turkey, Aman-2021 drill – a biannual affair since 2007 – was hosted by Pakistan from February 11-16.
Significantly, this was the first time Russia joined a military drill with NATO members in a decade. The last such time was in 2011, in the Bold Monarch 2011 exercise off the coast of Spain.
COMMENTS
Comments are moderated and generally will be posted if they are on-topic and not abusive.
For more information, please see our Comments FAQ