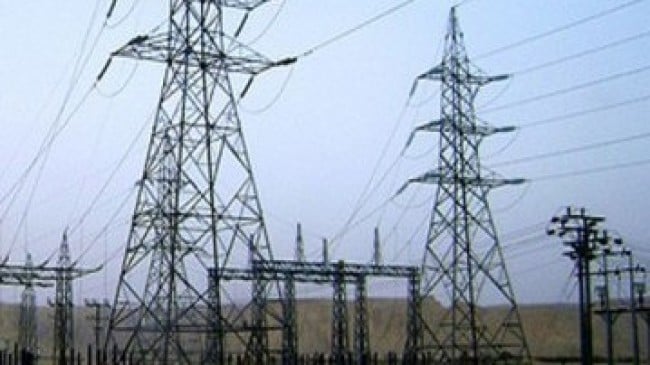 ---
ISLAMABAD:
Turkmenistan faces no issues while laying a gas pipeline and electricity transmission lines in Afghanistan for onward supplies to Pakistan, the ambassador of the Central Asian country in Islamabad said on Friday.
Ambassador Atadjan Movlamov, while speaking at a seminar at the Commission on Science and Technology for Sustainable Development in the South (COMSATS), also said that Turkmenistan could provide 3,000-megawatt electricity to Pakistan at rates lower than the tariff being offered in the country.
The seminar, titled 'Turkmenistan – Home of Year of Peace and Trust, 2021' was held in collaboration with Pakistan in the World Journal and the Sidhu Welfare.
Other speakers included COMSATS Executive Director Dr SM Junaid Zaidi, Ambassador R Fauzia Nasreen and others. "We feel no problem in Afghanistan to lay down the pipelines for gas and transmission lines for electricity meant to reach Pakistan," Movlamov told the seminar.
"Turkmenistan can provide 3000-megawatt electricity to Pakistan at cheaper rates than present rates in Pakistan," he added.
In his speech and the question-answer session later, Ambassador Movlamov shed light on the theme of the seminar 'Year of Peace and Trust' as well as the Turkmen-Pakistan relations.
"We attach great importance to enhancing cooperation with Pakistan in every possible sphere," he said. Turkmenistan moved a resolution at the United Nations in 2019, asking the international community to declare 2021 as the Year of Peace and Trust.
The resolution was adopted with a majority vote. Earlier, in 1995 Turkmenistan adopted a neutrality policy.
The United Nations passed a resolution in 2017 in which respect for Turkmenistan's neutrality was guaranteed.
The policy of neutrality from all blocks, political or military, helped Turkmenistan and Central Asian republics to progress and prosper after independence from the former Soviet Union.
Movlamov said that 'Year of Peace and Trust' means to mobilise international efforts to promote peace and trust among nations on the basis of political dialogue, mutual understanding and cooperation in order to build sustainable peace, solidarity and harmony.
He said a "Neutral Turkmenistan" has established a constructive relationship of cooperation with its neighbours and is contributing to building a lasting peace through economic and humanitarian assistance.
He said his country is engaging Afghanistan in regional projects and participating in international initiatives to rebuild Afghanistan, in particular through programmes under the Regional Economic Cooperation Conference on Afghanistan and the construction of infrastructure projects.