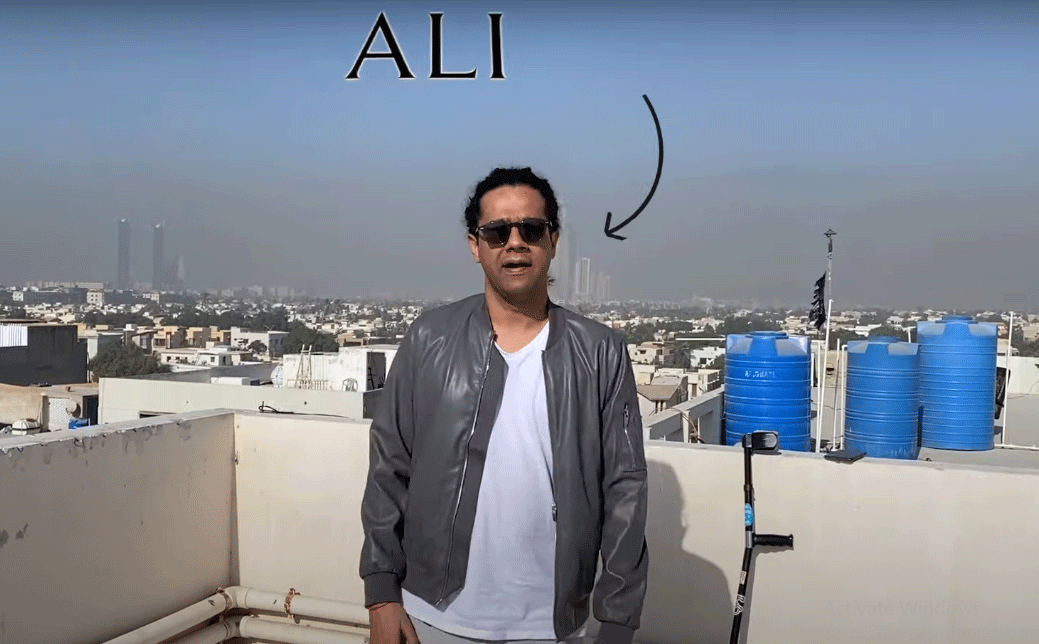 ---
Singer Ali Gul Pir recently revealed he was part of a collaboration, featuring an American musician Aaron English. The Pakistani rapper took to social media and revealed that he along with musicians from eight other countries collaborated on an anthem, Pride.
"In March 2020, while being stuck in Belgium because of Covid travel restrictions, I met Aaron English from Nashville, USA whose Europe tour was now cancelled and we became friends," he shared on Instagram. "A year later, nine musicians (including me) from eight countries come together to make one song."
Aaron, too, took to Instagram and wrote, "11 months ago I was stranded in Belgium, my European tour canceled due to the start of the pandemic. I met a Pakistani hip-hop star who was also stranded, en route to his soon-to-be-cancelled US tour."
He went on to add, "I started thinking about an international collaboration - something we could all do long distance, at home, with all of our tours cancelled and the recording studios closed."
"Finally here's Pride, featuring Ali Gul Pir, Nazizi, Mattia Saravo, Vladimir Bodunov, Toby Sanmiya, Matthew Burgess, Henning Pauly and Sam Mehan," Aaron concluded.
Listen to the full song here:
Have something to add to the story? Share it in the comments below.
COMMENTS
Comments are moderated and generally will be posted if they are on-topic and not abusive.
For more information, please see our Comments FAQ