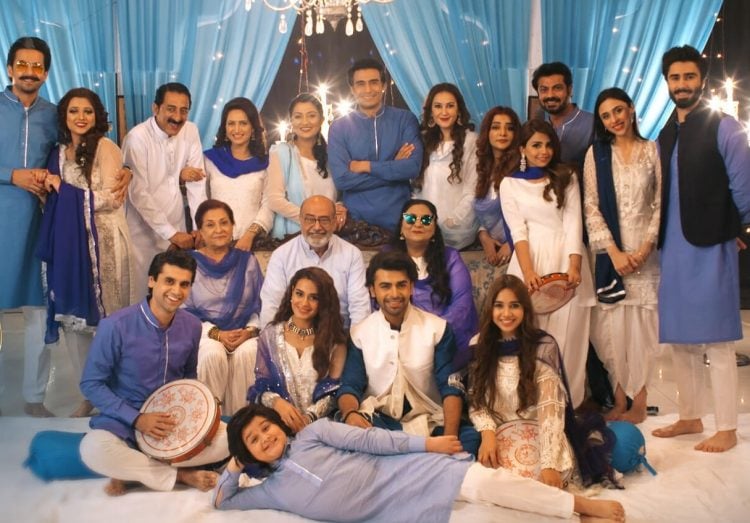 ---
There aren't many drama serials in Pakistan such as Suno Chanda. The show has been a fan favourite ever since it hit TV screens for the first time. So much so, that the makers returned with the second installment of the Iqra Aziz and Farhan Saeed rom-com.
Following a successful run of the second season, rumour had it that Ahsen Talish will be back with a third part of the popular show.
Sadly, it isn't happening, confirmed cast member Nabeel Zuberi on his recent Instagram stories. Responding to a query, Zuberi confirmed a third installment is not in the pipeline. "Sorry to update you guys, but there will be no Suno Chanda season 3."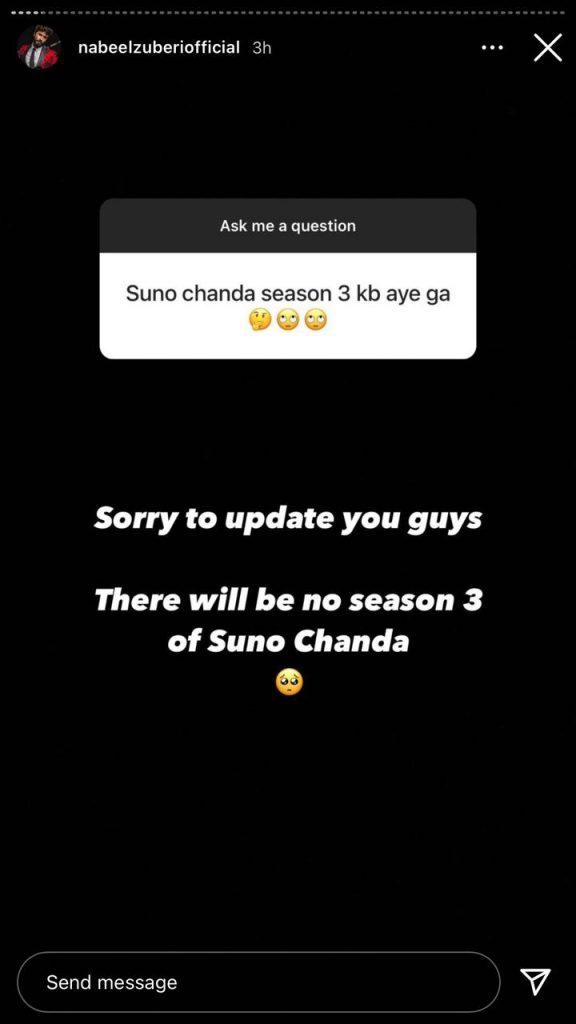 He added, "For real," when a fan asked if the show has really been cancelled.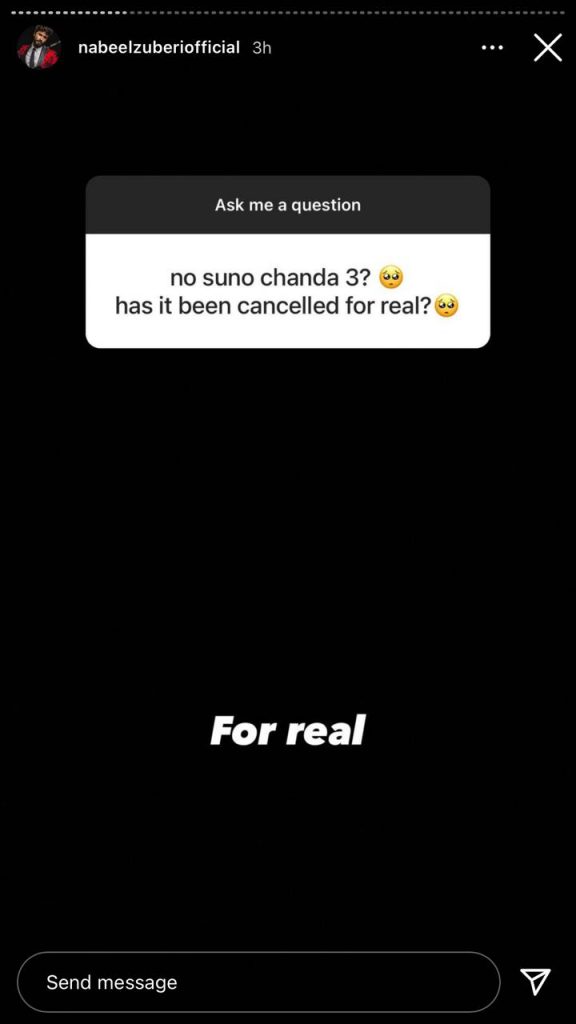 In 2019, BBC Asian Network's Haroon Rashid dropped a Twitter bomb when he confirmed discussions for the third season were underway. "Hello Suno Chanda fans. Momina Duraid has confirmed there are discussions about a third season but it will not air in 2020," he wrote. "There will be a two year break and if it happens, it will air in 2021. Part of the series will be set in the UK."
The second season came to an end with Iqra's character Jiya, aching to go to the UK, and Farhan's character Arsal informing her that he has bought a ticket and is accompanying her on the trip. Since Haroon had tweeted that the third season might be set in the UK, the audience was hoping to see what happens next in the couple's journey.
Alas, it isn't happening.