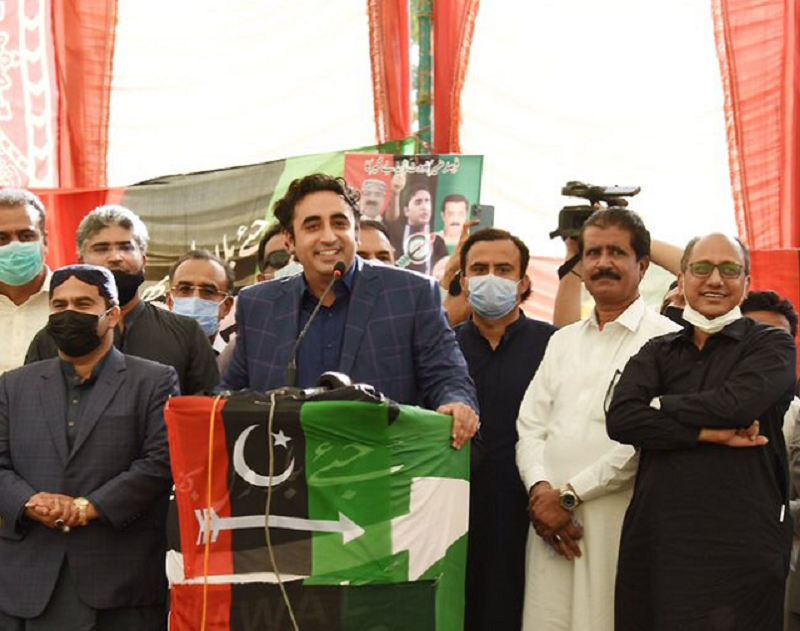 ---
PPP Chairman Bilawal Bhutto-Zardari has claimed that lawmakers of the ruling PTI will vote for his party in the upcoming Senate elections, saying "they know their own government is going to collapse soon".
"Why would they [PTI lawmakers] on the instructions of their party leadership would vote for their candidate when they know this government is going very soon," he said while addressing party workers in Karachi on Thursday to celebrate victory in Tuesday's by-polls held in Sanghar and Malir districts of Sindh.
His statement comes as Prime Minister Imran Khan's government has recently promulgated ordinance to introduce open ballot in the Senate polls next month in a bid to block 'horse-trading' in the upper house of parliament.
"We will not let anyone to make Senate elections controversial. PTI lawmakers are happily joining our party and they will also vote for [PPP]," Bilawal said, adding, "This is part of Democracy."
Read more: Senate open vote decree puts SC in a bind
The PPP chairman termed the presidential reference regarding the Senate elections as a no-confidence motion against the ruling PTI lawmakers.
Bilawal said that his party would not let anyone to make the Senate elections controversial while warning that "no one should dare to give Niazi [PM Imran] a majority in [Senate] through the back door".
"We will not allow anyone to rob our strength in parliament," he said.
He said if right to secret ballot in the Senate polls was taken away by force then it would be termed as an "attack on democracy".
لائیو: چیئرمین پاکستان پیپلز پارٹی بلاول بھٹو زرداری کراچی کے حلقہ انتخاب پی ایس 88 ملیر میں تاریخی کامیابی کے بعد عوام سے اظہارِ تشکر کررہے ہیں۔ https://t.co/POl0UzpDAz

— PPP (@MediaCellPPP) February 18, 2021