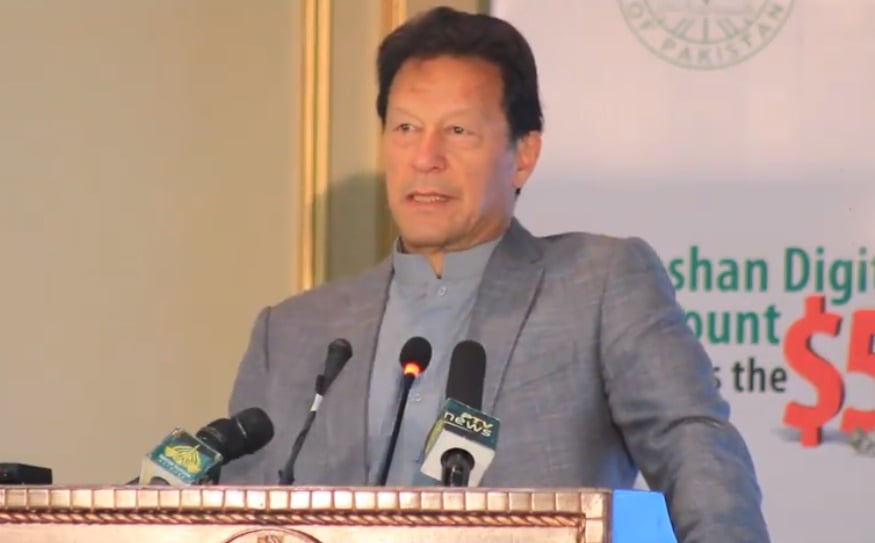 ---
ISLAMABAD:
Prime Minister Imran Khan on Thursday said the country's economic indicators were on a positive trajectory despite challenges faced by the country, including the Covid-19 pandemic.
Addressing a ceremony in Islamabad celebrating the milestone of the Roshan Digital Accounts (RDA) initiative crossing the $500 million mark, the premier said the country's exports have also increased in comparison to other regional competitors such as India.
The premier also praised the country's textile sector for its contribution to exports. "Textile mills can not find enough skilled labour now in Faisalabad, Gujranwala and Sialkot," said the prime minister.
Referring to the success of the RDA initiative, the prime minister said: "Overseas Pakistanis are the biggest asset and there is an enormous potential to tap in this regard."
The RDA initiative is the brainchild of the government and has been spearheaded by the State Bank of Pakistan. The RDA initiative aims at connecting the diaspora with Pakistan financially by facilitating their remittances
"I had been saying for the past 20 years to tap this enormous potential," he said. "and there is still a lot of room for encouraging those abroad to avail the service".
The premier directed the governor of State Bank to brainstorm more ideas to engage overseas Pakistanis. "There is a need for focused advertising to increase the number of Roshan Digital Accounts."
Also read: Roshan Digital Account attracts over $480m in five months
"The further we elevate from the achieved milestone of 88,000 accounts, the better," he maintained.
PM Imran on the occasion also directed the banks to pay special attention to making the Naya Pakistan Housing Scheme a success.
"We also need to work on the uplift of the small and medium industries so we can address the concerns of the Pakistanis at the grassroot level."
"Today, the elite have every facility but the masses have been suffering for such a long time," he said, and added, "no government paid attention to uplifting their status."
During the event, the premier also said the government will focus on providing affordable housing to the salaried and working class, as "this was something that has been neglected by all previous governments".
The overall concept of RDA, as well as its underlying policies, has been crafted from the ground up to provide NRPs a seamless banking experience, and to extend the net of financial inclusivity to the Pakistani diaspora.
The account holder can opt for a fully digitised account in multiple currencies, which means they can choose whether to open a rupee dominated account, foreign currency (including USD, AED, GBP, Euros, and more) or both, and funds in the account will be fully repatriable. Meaning, it will allow for a withdrawal of funds without any extensive approval process or the need for any regulatory approval.
COMMENTS
Comments are moderated and generally will be posted if they are on-topic and not abusive.
For more information, please see our Comments FAQ