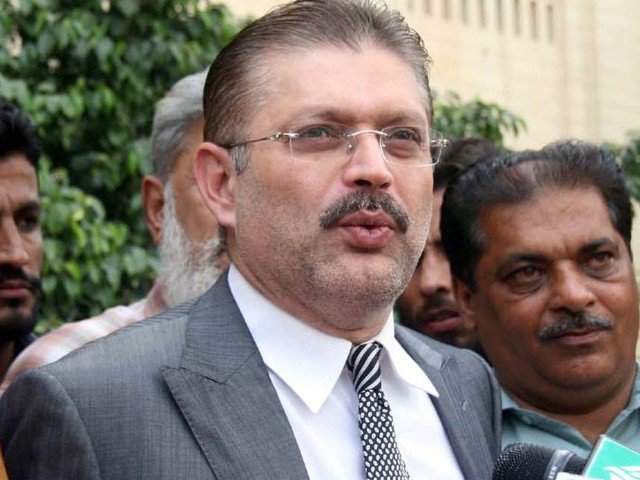 ---
KARACHI:
Pakistan People's Party's (PPP) senior leader Sharjeel Memon has said that the government is taking the Senate elections hostage, saying the reference filed was based on mala fide intentions.
"The promulgating of the presidential ordinance by the government despite the matter being sub judice is reflective of mala fide intention," Memon said in a statement on Wednesday.
He said, "amendments in the Constitution cannot be made with one ordinance," and asked, "will they then promulgate an ordinance extending their tenure for another 10 years".
Also read: Sharjeel Memon decries 'inflation bomb'
The PPP minister further said, "the time for the government to quit is near. They won't be able to save their seats [in the Senate]."
He said, "the government] is threatening its own people," adding "they are involved in the same things that they used to oppose others for."
Memon further said that the government, with its actions, is encouraging dynastic politics. "Imran Khan's tenure is more dictatorial then was Pervez Musharraf's; people are under the worst suppression."
He further said that the people had given their verdict against the government by defeating the ruling party in the by-poll in district Sanghar, saying it was a referendum against them.
The PPP secured a landslide victory in the election held for the provincial assembly seat.
As per the unofficial results, the party's Jam Shabbir Ali got 48,028 votes in the PS-43 constituency against Pakistan Tehreek-e-Insaf's (PTI) Mushtaq Junejo, who could manage 6,925 votes.
Memon said that the stay order by the court on the BRT project was evidence of the government's mal intent. "The government has several cases ongoing against it."
"The government fears the National Accountability Bureau (NAB) more than does the opposition." The government's remote control' is in the hands of the IMF, he added."The PPP doesn't believe in any sort of horse-trading," he maintained.