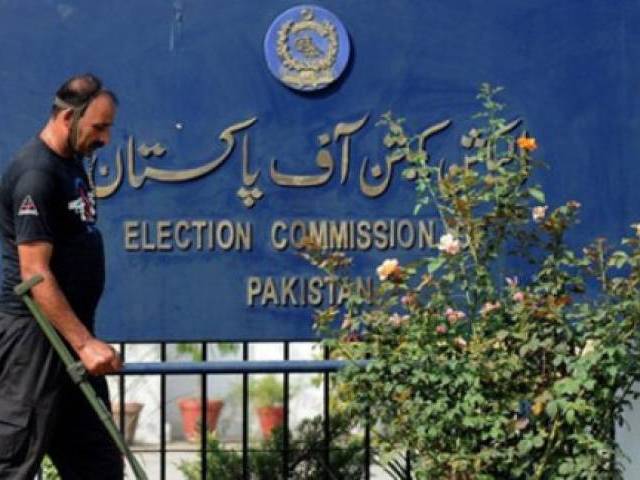 ---
ISLAMABAD:
The Punjab government on Monday assured the Election Commission of Pakistan (ECP) that it will adhere to the schedule of local government polls despite the issuance of Punjab Local Government (Amendment) Ordinance 2021.
The government had repealed the Village Panchayats and Neighbourhood Councils Act 2019 vide amendment no 62 of the Punjab Local Government (Amendment) Ordinance 2021 that reduced 25,238 village councils and neighbourhood councils to only 8,000 councils in Punjab.
As a result, the ECP had withdrawn its February 4 notification, wherein it had stated about the timeliness of different activities for the delimitation of villages and neighbourhoods in Punjab.
On Monday, as the ECP heard the matter pertaining to the holding of local government elections in Punjab, the provincial government chief secretary and local government secretary appeared before it.
The commission adopted the stance that the promulgation of amendment ordinance had altogether changed the shape of local government system rendering all delimitations and arrangements done so far ineffective.
The provincial government representatives stated that the ordinance was neither based on malice nor it intended to hinder the work of the ECP.
The representatives further noted that the promulgation of ordinance will not affect the ECP's schedule for the local government polls.
Expressing his reservations, the CEC observed that the entire process for the elections may need to be carried out again.
He maintained that the Punjab government had made major changes in the local government polls through the ordinance and added that the process for delimitations will have to be carried out again.
The government representatives assured the ECP that after the promulgation of ordnance, the notifications for local government polls and new maps will be submitted in a week.
On February 4, the ECP had notified that preliminary lists of constituencies for inviting representations and objections be published on February 8.
The representations and objections before the delimitation authorities by the voter concerned could be filed by February 23, disposal of representations and objections on March 10.
The ECP had set March 17 as last date for communication of decisions of delimitation authorities to the delimitation committees and final publication of lists of constituencies by the delimitation committees be made on March 18.
Earlier, the government had stated that it wanted the local government polls in Punjab by September in phases.