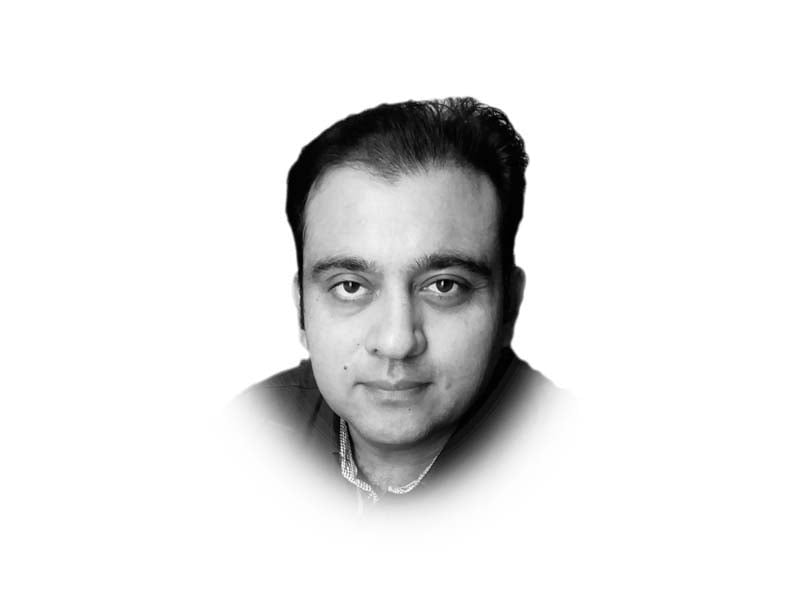 ---
The story of the Pakistan-US relationship is fascinating. The US is Pakistan's largest exporter and bilateral donor. The two countries had been part of several military alliances, yet failed to develop a relationship that goes beyond the security cooperation. To break that status quo, Pakistan's leading diplomats, retired generals, academics and economists recently came up with a policy paper suggesting a paradigm shift in the country's relationship with the US. The paper was prepared by Tabadlab, an Islamabad think-tank, as a guideline for policymakers.
Titled "Pakistan-Americana, Ushering in a New Era for Pakistan-US Relations", the paper has highlighted seven key drivers of Pakistan-US relationship. Those include transformation from geo-political to geo-economic cooperation; bolstering human security: investing in people; partnering for Afghanistan's future; countering global terrorism; turning great power competition into collaboration; contending with the India-US strategic alignment; and enhancing disaster and climate change mitigation through cooperation.
But the top priority, the paper suggests, must be given to leveraging the country's economic potential rather than banking on geostrategic location.
As per the paper, instead of using financial incentives as the means to secure strategic ends, the US can instead begin viewing trade, investment, and economic cooperation as the underlying basis for developing a durable bilateral relationship with Pakistan. It is in the US interest to enable Pakistan to become economically viable.
"… a major shift is also long overdue within Pakistan. Pakistan must begin prioritizing and marketing its economic potential instead of banking (and occasionally capitalizing) on its geostrategic location," recommends the paper.
It says Pakistan can explicitly leverage its geostrategic position to pursue economic goals rather than relying on international aid in lieu of furthering geostrategic agendas of powerful countries, like the US. Even now, as India's image as the largest 'democracy' has begun to tarnish, and its political actions have strained relations with its neighbours, it continues forging economic links with China, and other South and East Asian countries, with Oceania and beyond. New Delhi is well-positioned to expand its economic linkages due to the sheer size of its market and economy. Yet, Pakistan too has untapped potential of diversifying its economy and becoming more integrated with the global economy — something the current government plans to explore through recent initiatives with regards to economic diplomacy.
Dr Moeed Yousaf, the PM's Special Assistant on National Security, who attended the launch of the paper, endorsed the recommendations and suggested the government was following the same policy.
Yousaf was of the view that the US must not see ties with Pakistan through the lens of Afghanistan, India or China, as "we want true bilateral relationship based on economic and trade ties". However, he said artificial barriers had been imposed on Pakistan such as FATF grey-listing to create hurdles in realising the true potential. "Frankly, FATF is political and not technical," Yousaf claimed while suggesting that Pakistan was being deliberately targeted.
Yousaf's assertion is true to an extent, but to say Pakistan does not have any shortcomings is like staying in denial. Certain countries may be using FATF to arm-twist Pakistan but the acquittal of Daniel Pearl's alleged killers did not send a positive message either. The desire and idea to transform Pakistan into an economic hub is novel, but mere lip service will not take us anywhere. Remember, former military ruler General (retd) Pervez Musharraf often said, "we need trade, not aid", but his regime did little to achieve that goal.
Published in The Express Tribune, February 15th, 2021.
Like Opinion & Editorial on Facebook, follow @ETOpEd on Twitter to receive all updates on all our daily pieces.