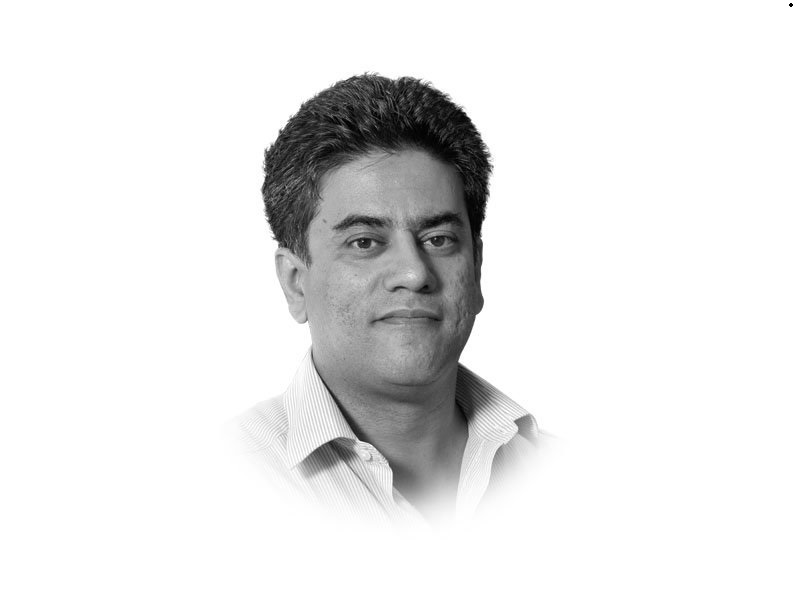 ---
World Radio Day is celebrated on February 13 every year. For any old-age romantic, radios — like railways — hold a special place in the heart. This year marks one century and one decade of radio across the world.
As students of media, we were told that radio is the most effective way of delivering information. It was a free, democratic, and trusted source that we turned to in times of crisis or turning points in our history. Mark Tully and BBC World Service gave us the news when all else failed in the days of General Zia.
With the creation of Pakistan, one of the most memorable moments was the announcement, Yeh Radio Pakistan Hai, made at 12AM August 14, 1947. The announcer was Mustafa Ali Hamdani and a similar announcement in English was made by Zahoor Azar. It made Pakistan a reality for millions. Both announcers became household names.
But at the time of Partition, there were only three radio stations in Pakistan — in Dacca, Lahore and Peshawar. Then capital Karachi had no station, recalled Aga Nasir, a pioneer in the field. This was addressed on a priority basis. Radio Pakistan Karachi was brought up under the leadership of Zulfiqar Ali Bokhari or ZAB as he was called. He was the director general of Radio Pakistan. With his golden voice and deep passion for drama, he not only produced and penned plays for radio, but also performed in them.
Shamsuddin Butt, a quiet, reserved person, was the first Pakistani selected by an American University for a master's degree in radio drama. The title of the incredibly popular drama series, Studio Number 9, which was broadcast live from the Studio No 9 of BH, was his brainchild.
My late mother would tell me stories about another famous radio personality — Shakil Ahmad whose golden voice lifted spirits of the people and those fighting on the front lines because of his unique style of news reading that left deep imprints on the minds of the listeners during wartime in 1965.
In Pakistan, a radio was cheap to buy and, given the country's low literacy rate, had a far wider outreach. Radio moved from stationary sets to cars with the advent of FM stations. People even continue to enjoy their music in cars now more than in houses.
The radio's strength is that it is ever reliable — uses alternate sources of energy and is most useful when all else fails — like in natural disasters or man-made eventualities likes wars. We also know that radio is the medium that is used by both, the rich and the poor — from the dashboard of the most expensive car on the market to one propped to the ear of many a poor listener. People would end up falling over when they were fully engrossed in listening to cricket commentaries during matches in days gone by.
The radio continued to rule the airwaves in Pakistan and all over the world till possibly the mid-90s when television started to take over. Its advantage always remained the geographical reach and the big audiences compared with television and newspapers.
Given its importance all over the world, World Radio Day was first proposed by Spain in September 2010. With backing from broadcasting associations around the world, it was unanimously accepted by UNESCO Member States in November 2011.
The world changes, radio adapts and innovates — it adapts to new technologies and remains the go-to medium of mobility, accessible everywhere and to everyone. The challenge to radio, says Zulfiqar Ali Shah, the CEO of FM105, in Pakistan comes from the regulatory authorities who see it as a source for earning revenues. He says Pakistan needs to learn how to use radio more effectively. Platforms will change but radio will continue to be a source of information. Of this he is certain.
Despite the challenges it faces both from technology and regulators, Shah sahib says that radio will continue to survive in Pakistan. It has survived the test of time because it has evolved. There is a lesson in that for all of us.
End note: This piece is dedicated to my radio journalism teacher Dr Shahida Kazi, who moved on from radio to television and did pioneering work in both platforms.
Published in The Express Tribune, February 15th, 2021.
Like Opinion & Editorial on Facebook, follow @ETOpEd on Twitter to receive all updates on all our daily pieces.