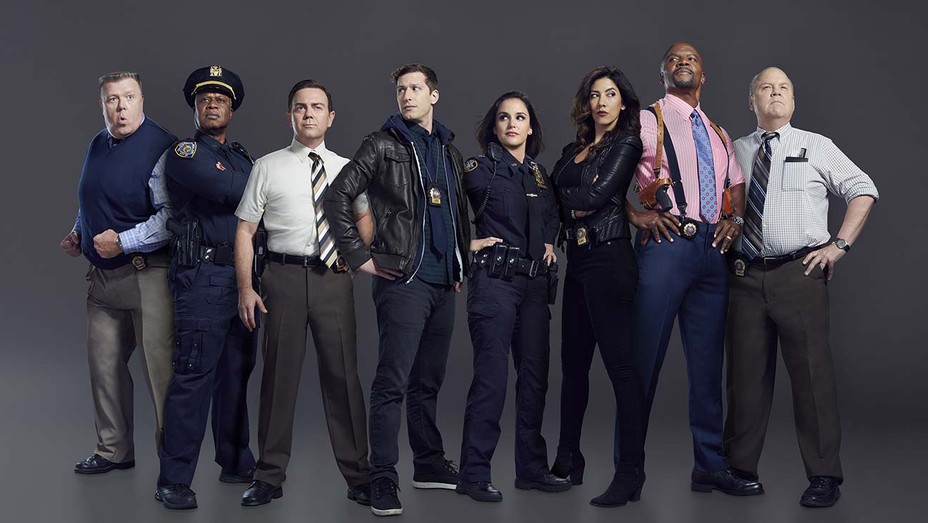 ---
Over its seven seasons, Brooklyn Nine-Nine has had a bizarre journey to say the least. After starting on Fox before being cancelled to be rescued and renewed by NBC, the future looked bright for the Andy Samberg-led comedy show.
But with updates about the upcoming season, news has broken that the show's eighth run will be its last, according to the Hollywood Reporter.
And if you think that's bad news, turns out that those waiting for new B99 seasons since April 2020, will have to wait approximately another year or more, only to be provided an abbreviated (read rushed) ending. The eighth season will see only ten episodes, and the show won't return until 2021-2022, rather than at some point in the current 2020-2021 as previously expected.
The news comes after B99 enjoyed a solid seventh season in the ratings, reaching 24 million viewers and averaging a 5.1 rating in the key 18-49 age demographic. It also ranked as NBC's second top-rating series in digital viewing, with 74 million official YouTube video views between September and May of the 2019-2020 season.
But it seems that irrespective of the ratings, Brooklyn Nine-Nine's production process for the upcoming season hasn't been without its complications. The original plan for season 8 in the 2020-2021 TV season had to be scrapped when NBC began to renew its schedule following the pandemic complications.
Especially since Manifest, New Amsterdam and Christopher Meloni's Law & Order: SVU spinoff had to be prioritised, B99 had to be put on hold. The prior NBC series have already received their spring 2021 premiere dates.
There's also no confirmation about when in the 2021-2022 TV season will B99 return. The first five seasons on Fox all premiered in fall, but seasons 6 and 7 on NBC were winter premieres. It's possible that fans will be waiting around a year from the cancellation news to see what happens next.
But it's a relief for fan and followers of the show that it wasn't cancelled altogether. B99 writers had also scrapped their finalised season 8 scripts over the summer due to the pandemic, with the intent to tackle the topics of racism and police brutality.
The show has tackled surplus social issues before as well, with one being featured in a memorable episode of Terry being racially-profiled while outside in his own neighbourhood.
Have something to add to the story? Share it in the comments below.