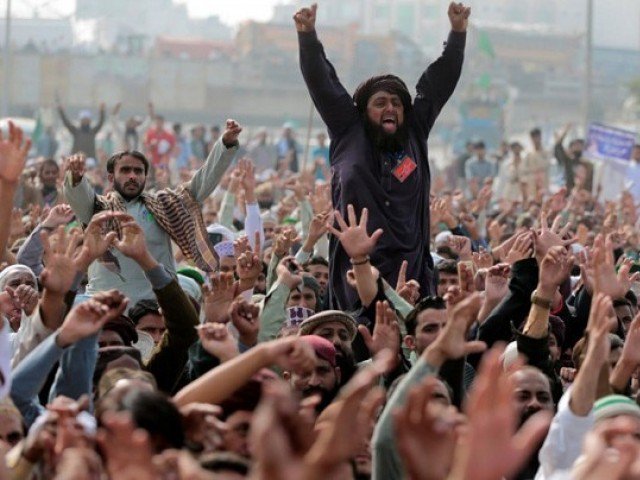 ---
ISLAMABAD:
The Tehreek-i-Labbaik Pakistan (TLP) has called off its protest scheduled for later this month after reaching a new agreement with the government.
According to Express News, Prime Minister Imran Khan while talking to media said that the government held talks with the TLP after which the party extended its deadline for the fulfillment of their demands until April 20.
The earlier agreement signed on November 16, 2020, stated that the government would reach a consensus in parliament regarding the expulsion of the French ambassador until February 16, boycott French products at state level, would not appoint its ambassador to the European state and release all the arrested workers of the TLP.
The agreement was reached during a sit-in staged by the TLP in Faizabad. However, the government could not implement the terms of the accord.
The TLP had announced that it would stage protest and sit-in after February 16.
On Thursday, the premier said that the government would keep the demands of the TLP before parliament before April 20.
"Negotiations have been going on between the Government of Pakistan and TLP on this problem for a month during which the government has reaffirmed its resolve. Terms of the [previous] agreement will be presented in parliament by April 20, 2021, and decisions will be taken with the approval of the parliament," the agreement read.
The agreement was signed by Minister for Religious Affairs Pir Noorul Haq Qadri and Minister for Interior Sheikh Rashid from the government side and Ghulam Ghous Baghdadi, Dr Shafiq Amini, Ghulam Abbas Faizi and Muhammad Omairul Zahri from the TLP's side.