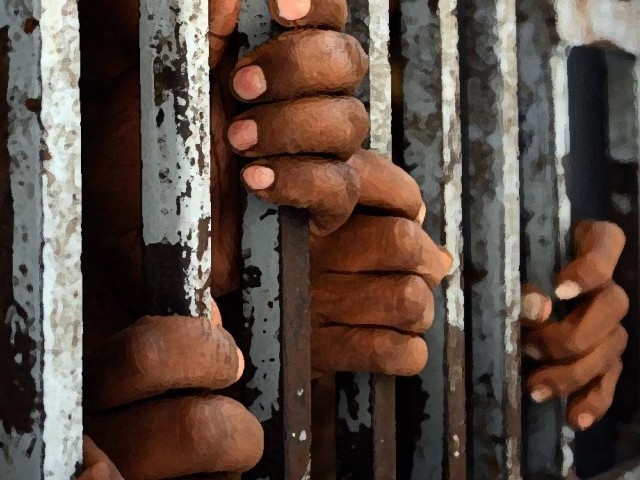 ---
LAHORE:
The Punjab Prisons Department has launched a plan to sell the products manufactured by inmates at market rates.
Inspector General of Prisons Mirza Shahid Saleem Baig has issued an order to set up stalls of the products in the visiting areas of jails. The products will also be displayed in exhibitions and at stalls established by the government at various events.
Mirza said that the purpose of the move was to encourage the prisoners to take interest in learning skills and create opportunities for them to earn money.
The official said that earlier the goods produced by the inmates were sold at much cheaper rates and the incentive was insufficient to attract them. The prisoners mainly focused on getting remission and did not save money to collect at the time of their release.
The IG said the initiative would lead to a process under which inmates would be able to make savings that would help them at the end of their jail term.
An official shared with The Express Tribune that the authorities had invested much in the past in vocational training of inmates. Training centres in jails in Gujranwala Dera Ghazi Khan, Jhang, and Toba Tek Singh were made operational. Some of the centres had remained non-functional for over a decade.
He continued that currently there were industries or manufacturing units functional in 12 jails in Punjab.
Central Jail Rawalpindi has manufacturing units of carpet, iron cots, boxes, phenyl, and hospital beds.
In Central Jail Faisalabad there are units producing carpets, blankets for hospitals, bedsheets and warders and prisoner uniforms. In Central Jail Lahore, the prisoners produce carpets, Niwar, kit boxes, and iron cots.
Furniture is also produced by prisoners along with other products in Central Jail Mianwali, New Central Jail Bahawalpur and Multan. Central Jail Sahiwal, Dera Ghazi and Jhelum also have training and manufacturing units of various products.
In District Jail Sialkot, stitching of footballs is carried out while the Women's Jail Multan has centres for embroidery, sewing and knitting.
Diploma and short courses of motorcycle mechanic, welding, electrician, home appliances repair, motor winding, beautician, fashion designing, tractor mechanic, industrial stitching, plumber, carpenter, beautician, hand embroidery, domestic tailoring and other skills are offered in the jails in Lahore, Faisalabad, Bahawalpur, Gujranwala, Sahiwal, Rawalpindi, Multan, Mianwali, Dera Ghazi Khan, Gujrat, Sialkot and the women's prison.
The official said the jails in the province were overcrowded but the potential of such a huge human resource had been left untapped. The stall might contribute in creating a market for the services and products of the prisons, he added.
Published in The Express Tribune, February 12th, 2021.
COMMENTS
Comments are moderated and generally will be posted if they are on-topic and not abusive.
For more information, please see our Comments FAQ