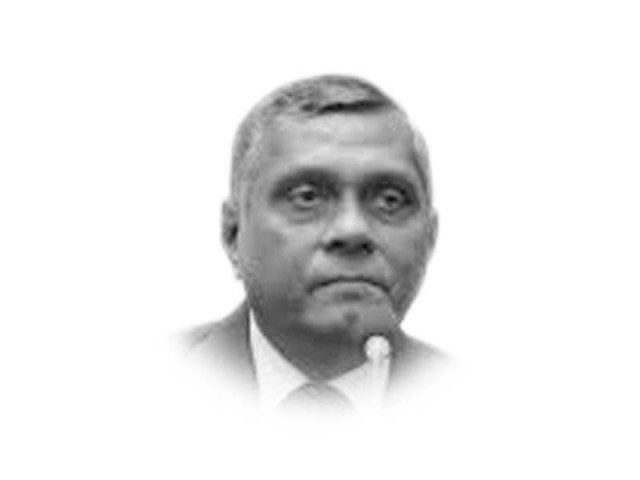 ---
It was rather inconceivable a few decades ago that India, the world's largest democracy and a secular state, would drift into the dangerous path of fascism. Except for the imposition of emergency in 1975 by then prime minister Indira Gandhi, whereby civil liberties were usurped, never in the history of post- 1947 India did intolerance, extremism and the use of state authority to silence dissent become so obvious as today.
It is not only that the internet was suspended in some the areas of the capital city and excessive force was used to quell demonstrations by farmers in the months-long farmer's agitation, but that the media is being silenced by the thugs of Hindu nationalist duo of BJP and Shiv Sena. On January 26, the Indian Republic Day, at Delhi's Red Fort, when thousands of protesters managed to disturb celebrations and challenge the writ of the state, the Modi regime became as adamant as it was during the protests and sit-ins of Muslims in Delhi against the Citizenship Amendment Act (CAA) in March last year.
Is India fast becoming a fascist state where the BJP regime is usurping fundamental rights and freedom of people and is using patriotism and the 'Pakistan card' to silence its opponents? Why is the Indian public opinion almost mute to challenge the fascist mode of governance by the Modi regime? Is the silent majority in India supportive of a fascist state and wants democracy and secularism to be replaced by a Hindu state? These questions reflect the concerns of those witnessing the demise of India as a democratic, tolerant, egalitarian and secular state.
If fascism is studied in an historical context, there is no dearth of examples to prove how the dissenting voices were silenced and power was monopolised by a group of people intolerant to criticism, opposition and dissent. Democracy and opposition parties are the targets along with religious and ethnic minorities who are crushed with the instruments of state power. Pre-1945, fascist Italy, Japan and Nazi Germany plunged the world into the Second World War which killed about 50 million people. The triumph of anti-democratic forces crushing dissent was the result of the silence of the majority of people as they failed to prevent the rising tide of fascism and Nazism. Post-1945, authoritarian and dictatorial regimes particularly in the Third World unleashed another process of fascism, like that in Myanmar. But, the case of India is different because on paper, India is still a democratic and a secular state where several religions and hundreds of languages exist if not coexist.
Paradoxically, in the world's biggest democracy, one can witness the genocide of human rights, fundamental freedoms like press, political rallies and protest marches. By letting loose BJP and Shiv Sena goons on protesting farmers, or against the Muslim minority protesting against the CAA and lynching of Muslims under the cover of cow slaughter, one thing is certain: liberal, democratic and secular forces in India are being silenced. After all, opposition parties had themselves provided several opportunities to Hindu nationalist BJP, Shiv Sena and other ultra-rightwing political parties to do their type of politics without any fear or accountability. When the Jammu and Kashmir Reorganization Act was passed by both houses of Indian parliament in August 2019, ending the autonomous status of J&K, or when the CAA was approved, it meant that the failure of opposition parties to resist fascist and anti-democratic policies have legitimacy from the parliament. When civil society groups and opposition parties in India failed to effectively challenge the BJP-Shiv Sena duo, it meant that either they are complacent or incapable of preventing an assault on democracy and secular mode of governance.
India's drift into the path of fascism is not a myth but a reality and needs to be analysed in three ways. First, the success of Modi regime to inundate police, bureaucracy, and judiciary with its followers who, instead of enforcing the rule of law and justice system, cover up the crimes of Hindu fanatics against minorities. In educational institutions and the media also, the BJP and the Shiv Sena have managed to induct their diehard followers who not only suppress dissent and truth but create an environment of fear and terror. It's like a typical fascist state where voices of dissent are not tolerated and critics are either removed from the scene or are neutralised by threats and acts of coercion. As a result, the Indian print and electronic media is fast conforming to the BJP-Shiv Sena narrative which aims to transform India into a Hindu state. The higher and lower judiciary in India has been neutralised to a large extent which is reflected in its failure to process cases of intimidation and violence against religious minorities and give a verdict against them. The environment of suffocation is so deep in India that artists, musicians, singers and film stars are unable to perform according to their conscience. Particularly Muslim artists and film stars are a target of harassment and are called unpatriotic and Pakistani agents. Even those farmers who are protesting against the Modi regime's new policies are termed as unpatriotic or as being supported by Pakistan.
Second, during his second term, the Modi regime is not reluctant to implement its agenda to transform India as a Hindu state and erase secularism from the Indian Constitution. The promulgation of the Jammu & Kashmir Reorganization Act, the CAA and the construction of the Ram temple at the demolished Babri mosque are steps which the Modi regime took in its second term. By 2024, when the BJP government's term will end, Modi will ensure that no opposition is left and those from the civil society and media challenging the fascist steps of his regime are silenced.
Third, if the people of India want to save themselves from fascism they should speak and stand up for the world's largest democracy. If the Modi regime succeeds in establishing a democratic dictatorship by silencing its opponents and suppressing religious minorities, the silent majority of India will be held responsible for transforming their country into a fascist state. Same happened in Germany, Italy and Japan during the inter-war period.
The worst thing in India today is the closure of internet, censorship and curtailment of academic freedom. According to a report titled "Free Speech in India" published in The Economist, February 6, 2021 London issue, "In anticipation of popular protests, the government reflexively pulls the plug on internet service, particularly on smart phones. In another move to preempt open discussion of touchy issues, the foreign ministry has imposed new rules of academic conferences." Besides the ongoing popular movement of farmers and the unrest in the Illegally Indian Occupied Jammu & Kashmir, large-scale authoritarian and dictatorial measures to curb freedom of the press are in practice.
With these facts in view, India is fast becoming a fascist state. Can the people of India afford a reversal of democracy and secularism?
Published in The Express Tribune, February 12th, 2021.
Like Opinion & Editorial on Facebook, follow @ETOpEd on Twitter to receive all updates on all our daily pieces.
COMMENTS
Comments are moderated and generally will be posted if they are on-topic and not abusive.
For more information, please see our Comments FAQ