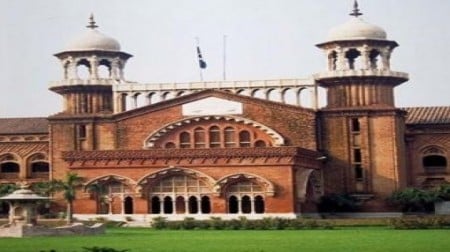 ---
LAHORE:
Chief Justice (CJ) Lahore High Court Qasim Khan on Thursday ordered the director general FIA to constitute a committee to examine all YouTube channels as well other social media accounts running videos against the judiciary and to initiate proceedings against them.
The chief justice was hearing a plea against commissioners, assistant commissioners and deputy commissioners of the province for allegedly refusing court's orders, staging a protest and raising slogans against the judiciary.
The CJ asked the chairman of Pakistan Electronic Media Regulatory Authority (Pemra), Muhammad Saleem Baig, whether it could be considered freedom of speech if an individual disrespects and uses abusive language against the judiciary and questioned what rules would then be applied for appropriate action in such a case.
Chairman PEMRA responded that they had taken action 129 times against those who had disrespected the judiciary. Quoting a recent incident, the Pemra chairman said they had cancelled a TV channel's license and imposed a fine of Rs1,000,000.
Also read: Judges restrained from online posts on judiciary
CJ Qasim Khan also came down hard on the conduct of Assistant Commissioner (AC) Raja Muhammad Haider, who was also present in the courtroom, for having used derogatory language against a civil judge, disrespecting the judiciary and threatening the civil judge with consequences.
It is worth mentioning that a civil judge of Sargodha had ordered the police to handcuff AC Haider inside the courtroom after he appeared in court following the issuance of an arrest warrant against him for not complying with a court order. As Haider was handcuffed, the commissioners, assistant commissioners and deputy commissioners of the province launched a campaign against the judiciary.
The CJ Khan also directed DG FIA to submit a report within 30 days after examining all related pictures, videos and other material, which will be provided him by Pemra, to identify those officials who staged the protest against the judiciary.
A report on behalf of an additional district and sessions judge (ASJ) Sargodha was submitted before court wherein the ASJ explained the conduct of the AC. The ASJ, in his report, maintained that AC Haider appeared in his chamber and disrespected the judiciary, and questioned the order of a civil judge, who then ordered to handcuff him. The report stated that in response, AC Haider stated, "No judiciary could arrest him and pass an order to handcuff him."
COMMENTS
Comments are moderated and generally will be posted if they are on-topic and not abusive.
For more information, please see our Comments FAQ