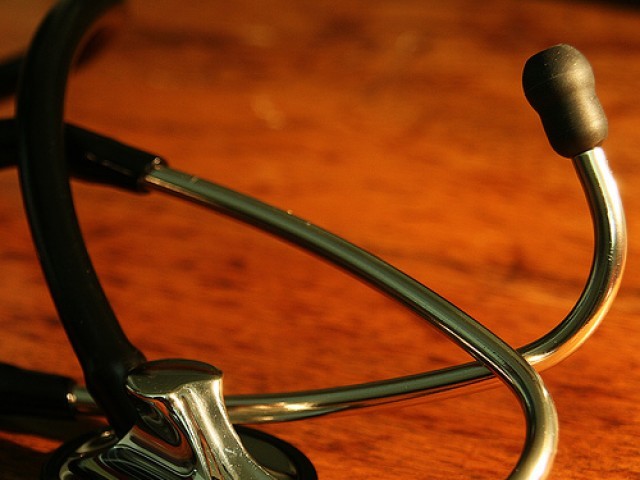 ---
ABBOTABAD:
In order to ensure better and inexpensive healthcare facilities for the police force and their families, Hazara Deputy Inspector General (DIG) Mirvais Niaz on Wednesday met with a delegation of the owners of private hospitals, laboratories, and medical stores.
Talking to the delegation, the DIG said that the objective of this move was to secure better and inexpensive treatment facilities at private hospitals with lab facilities and medicines for the police force of the Hazara division and their families.
During the meeting, the delegation assured the DIG Hazara of their full cooperation.
They maintained that police would be facilitated. Mirvais Niaz, while thanking the delegation for their cooperation with the police department, said he would ink an agreement for healthcare with the private sector soon.
According to the understanding between police, hospitals, laboratory, and medical store owners, the police department's employees would be granted a medical certificate and they would be entitled to relaxation in treatment and medicines charges.
The delegation was led by DSP Headquarters Malik Ejaz Ahmed. Among the participants were Dr Muhammad Ayaz, Dr. Adnan, Khalid Jabbar, Shahzad Aziz Shahid, Waqar Khan, Muhammad Rashid, Sifatullah Idrees, and Sameer Shahzad.
COMMENTS
Comments are moderated and generally will be posted if they are on-topic and not abusive.
For more information, please see our Comments FAQ