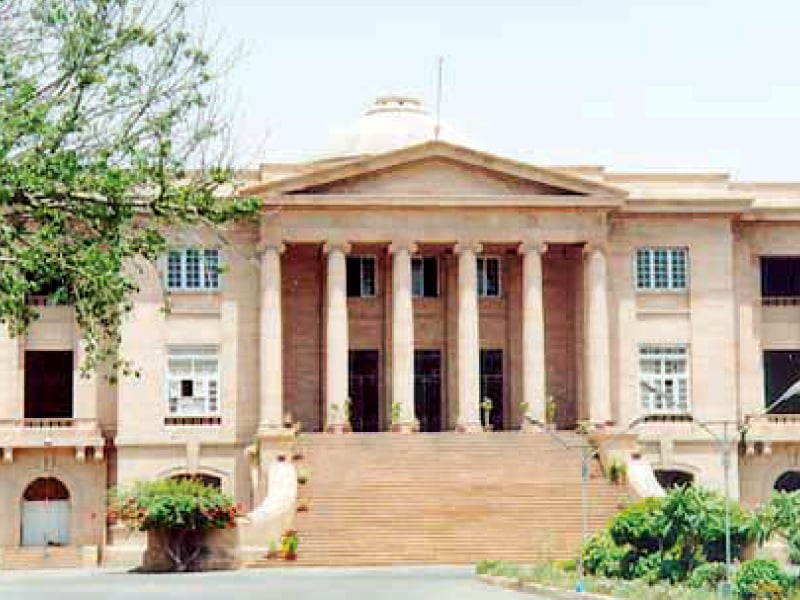 ---
KARACHI:
The Sindh High Court directed the Thatta deputy commissioner on Wednesday to remove encroachments from Keenjhar Lake.
A two-member bench, headed by Justice Muhammad Ali Mazhar, issued the directive while hearing a plea seeking the implementation of safety arrangements at the lake to avoid accidents.
At the hearing, the government lawyer informed the court that two jetties had been constructed at the lake but the execution of further safety measures was facing delays due to encroachments.
"Do the [relevant] authorities need judicial orders for the removal of encroachments and ending illegal occupation?" the court questioned the lawyer.
"When will the new jetty be constructed?"
On the registration of boats, the Keenjhar Lake in-charge told the court that 60 boats had been listed thus far.
At this, the court instructed that no unregistered boat was to be allowed to sail in the lake. When Justice Mazhar enquired about the progress on the construction of watch towers, installation of CCTV cameras, availability of ambulances and the number of lifeguards deployed at the lake, the in-charge maintained that all the said arrangements had been made at the lake.
"There are nine lifeguards, who keep monitoring the lake," he informed the court.
Besides, the assistant advocate general told the court that two sub-inspectors, in addition to 16 other police officials, were deployed at the lake.
Upon receiving this information, Justice Mazhar directed media representatives to visit the lake and report on facilities available there so that citizens no longer fear visiting it.
Also read: SHC summons Thatta DC, SSP over Keenjhar boating mishaps
The court also directed the relevant authorities to build two more watch towers and a jetty at the lake.
Stay denied
Separately, the court refused to issue a stay order leading to the suspension of the anti-encroachment drive along Gujjar nullah.
"The drive is being carried out in line with the directives of the Supreme Court and therefore, if any person has any objection over it, they may approach the apex court," the court remarked.
When the affected residents informed the court that their houses had been razed even when they did not encroach the nullah, the court sought arguments and evidence from them, proving the maintainability of the plea.
Notices issued
At another hearing, of a plea pertaining to the absence of natural environment at Karachi Zoo, the bench headed by Justice Mazhar issued notice to the zoo's senior director, forest department and the Sindh Wildlife Department, seeking their replies on the plea by March 10.
The petitioner, the Pakistan Animal Watch, has dubbed the zoo's environment "dangerous" for animals, it moves the court to order the conversion of the zoo into a wildlife area and seek records of animals who died at the zoo over the past 10 years, as well as of the availability of food and veterinarian for animals at the zoo.
COMMENTS
Comments are moderated and generally will be posted if they are on-topic and not abusive.
For more information, please see our Comments FAQ