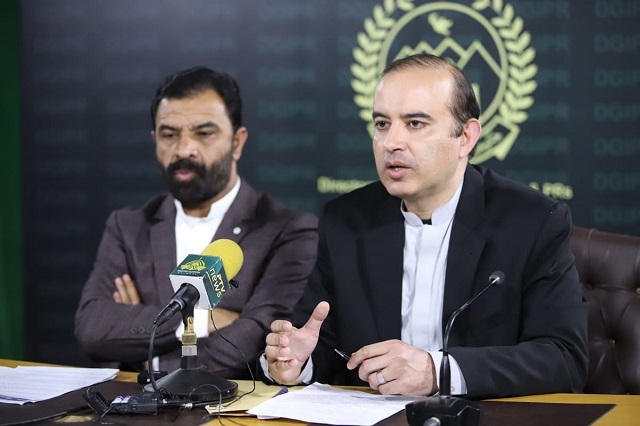 ---
PESHAWAR:
Chief Minister Khyber Pakhtunkhwa Mahmood Khan Wednesday accepted the resignation of Sultan Muhammad Khan, a day after a purported video of horse-trading involving him went viral.
According to Adviser to the CM on Information Kamran Bangash, the video will be investigated thoroughly and the truth would make its way forth.
On Tuesday, Prime Minister Imran Khan asked the CM to remove the now-former law minister as the 'leaked' video related to Senate elections made it to the fore.
Also read: 'Centre misleading nation on Transparency International report'
Later, the PM in a tweet from his official handle said that the videos exposed the "shameful way" in which politicians buy and sell votes in the upper house of parliament.
The video showed handing over of large sums of money, reportedly Rs20 million, to various provincial lawmakers belonging to the ruling PTI and others.
The money was allegedly being given to the MPAs to secure their votes for the PPP and its candidates during the 2018 Upper House polls.
Also read: Has corruption increased in Pakistan?
Sultan Muhammad and another person identified as Sardar Idrees could be seen in the video counting the money and signing an undertaking.
Also seen in the video were the former PTI MPAs Meraj Hamyoon and Dena Khan, ex PPP MPA Muhammad Ali Bacha and others, receiving cash for 'changing loyalties'.
COMMENTS
Comments are moderated and generally will be posted if they are on-topic and not abusive.
For more information, please see our Comments FAQ