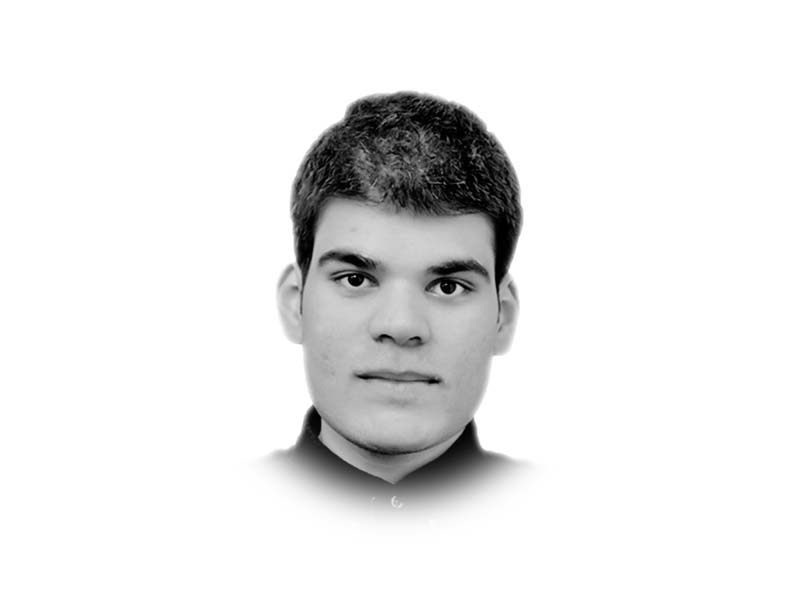 ---
With the Covid-19 vaccines coming in, the pandemic will soon lose its disruptive momentum and leave behind many learning lessons. However, a new crisis is already on its way and will soon be the world's next calamity. Ecological disruption is a challenge we are clearly not ready for.
If recovery from the Covid-19 crisis is to be sustainable, we must do everything to fight the climate crisis. Countries are quadrupling their climate change budgets to tackle its disastrous effects but sadly in Pakistan, the story is different.
Pakistan is now the fifth most vulnerable country to climate change in the world, two places up from last year. Logically speaking, the budget for its ministry should go up. However, in the federal budget 2020-21, not only did the climate change ministry funding get cut by over 34%, it also did not receive a single penny for new projects. Budgetary allocations for the ministry came down from Rs7.5 billion in 2019-20 to Rs5 billion in 2020-21. What is more appalling is that the Minister for Climate Change Zartaj Gul had no clue about it when this was raised in parliament. Instead, the honourable minister continously blamed the previous governments for their corruption and stagnancy with the climate crisis.
The PTI government has been banking on the 10 Billion Tree Tsunami Project since it started the initiative in K-P. However, in a recent Supreme Court report, it was found that the project is marred by corruption. The top court ordered a comprehensive inquiry on how many trees have been planted and in which areas of the country. The Climate Change Secretary Naheed Durrani made a claim that around 430 million trees have been planted. To this, the Chief Justice replied, "had such a huge number of trees been planted, the entire climate and fate of the country would have been changed."
Let's not forget, even after the initiation and implementation of the Billion Tree Tsunami Project, our forest cover is still at an abysmal 5.7%. On top of this — it has also been revealed that 98% of the climate change ministry's budget will only go to the PTI's politicised Billion Tree Tsunami Project. The federal government must also understand that accelerated climate change exacerbates other key focal areas such as food insecurity, livelihood crisis, and water woes.
In September 2020, during a Senate's Standing Committee meeting on climate change, Pakistan Environmental Protection Agency (EPA) failed to explain the rise in air pollution in Islamabad. In 2017, the EPA had no mechanism to monitor air pollution levels in the country. The same year, the EPA failed to publish its annual report, "State of the Environment (SoE)". The question that arises here is: what is the update now? With all eyes on the Billion Tree Tsunami Project, important issues are being neglected at a very hefty cost. The SoE report highlights key areas that are affected by ecological disruption including air pollution, issues of biodiversity and urbanisation, solid waste management, chemical and hospital waste, and desertification.
The Global Climate Risk Index published by Germanwatch in 2020, highlights that Pakistan suffered economic losses worth $3.8 billion from 1999 to 2018. With climate stress gaining momentum, these statistics are expected to worsen in the coming years and we will have deprived budgets for disaster risk management.
The climate change ministry has been downgraded to a whole new level. Policymakers must understand that ecological disruption is already building a destructive potential and will cause damage at an unprecedented scale. Investing in climate security is indeed essential to ensure the safety of the planet and to assuage the devastating effects of the Covid-19 pandemic.
Published in The Express Tribune, February 10th, 2021.
Like Opinion & Editorial on Facebook, follow @ETOpEd on Twitter to receive all updates on all our daily pieces.
COMMENTS
Comments are moderated and generally will be posted if they are on-topic and not abusive.
For more information, please see our Comments FAQ