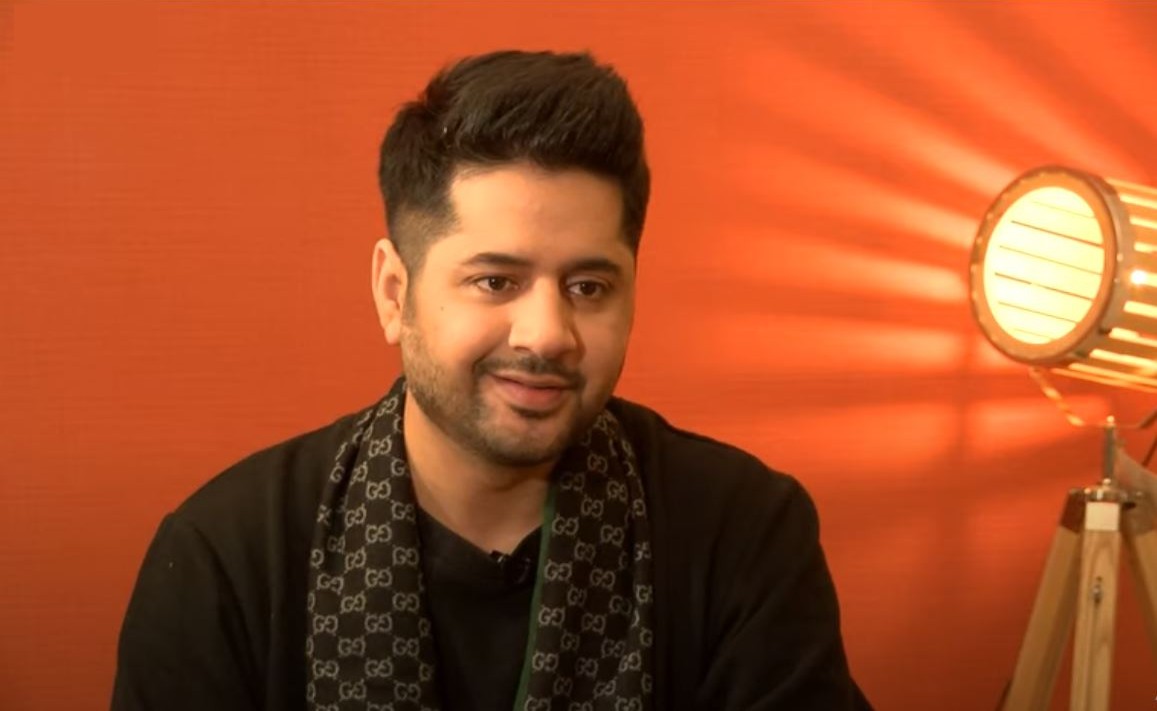 ---
Imran Ashraf, who is currently playing the role of Musa in television serial Raqs-e-Bismil, opened up about his life struggles, his character, and how he looks at harassment in a recent interview with the BBC.
The serial sees his character and his onscreen brother, Essa, carrying forward their father's patriarchal traditions while oppressing the women of their family to control every aspect of their lives. It also stars Sarah Khan, who plays the role of an escort in the garb of a modest and religious woman.
About nabbing the role amid lockdown, Ashraf said, "The pandemic had erupted and after the role of Bhola… I didn't get what I was looking for. So when I got a call from showcase productions' Shazia Wajahat, and she started narrating the script, I instantly got up and I said, 'Bhaabi, no one will do this but me, please.'"
He then recalled how in the first serial he ever did with Khan, he played the role of a supporting character named Gohr e Nayab. And he took up that role after playing the main character in Kaala Jaadu. "So I think what I'm trying to say is, even after you play the hero, you can take on and be offered the role of minor characters," he added.
Asked if he enjoyed working with Khan, Ashraf said, "Sarah is a very smart girl with zero antics, being on set with her is peaceful. She is only concerned with the scene she has to perform."
However, the actor complained how people who critique the serial don't even know what the serial is about, even after five episodes. "They're still questioning why this or that is happening. I'll make it easier for them. Raqs-e-Bismil is a story about people from two different worlds. One is Musa, who's born and brought up in a hyper-conservative household. And then there's Sarah's Zohra, whose background is the kind that is frowned upon in our society."
"These parallels meet and there is no room for change in either," he explains. "Musa is cold, he doesn't respect women. For that reason, he is bad. But does that mean he does not have the right to learn how to respect women?" asked Ashraf, asserting that Raqse Bismil is also a story about that right to change.
But the actor is then asked if his characters' stalking or what would qualify as street harassment habits – which are usually romanticised in dramas – are detrimental in real life. "Street harassment is wrong and it shouldn't happen, but it happens. So how will you show that on television? And I know my character's stalking qualifies as harassment, but he also tells the heroine that he never wanted to know the way to her house or meet alone. He just wanted to send a proposal. And I don't think anybody should be denied the right of proposing."
As for his success, which came solely through his acting prowess, Ashraf remarked that he never thought he'd be this successful, so he never dreamt of what he'd do once that success comes. "My eyes are still opening; the curtains are still lifting. But the struggle, everyone has to go through it," he said humbly.
"I have seen adversity. More than half of the industry has had meray haath ki chai, they won't remember that because I was just a boy who'd bring tea. But I have no complains because everyone goes through that grind," he concluded.
Watch the interview here:
https://www.youtube.com/watch?v=pLUASuwH9Co
Have something to add to the story? Share it in the comments below.