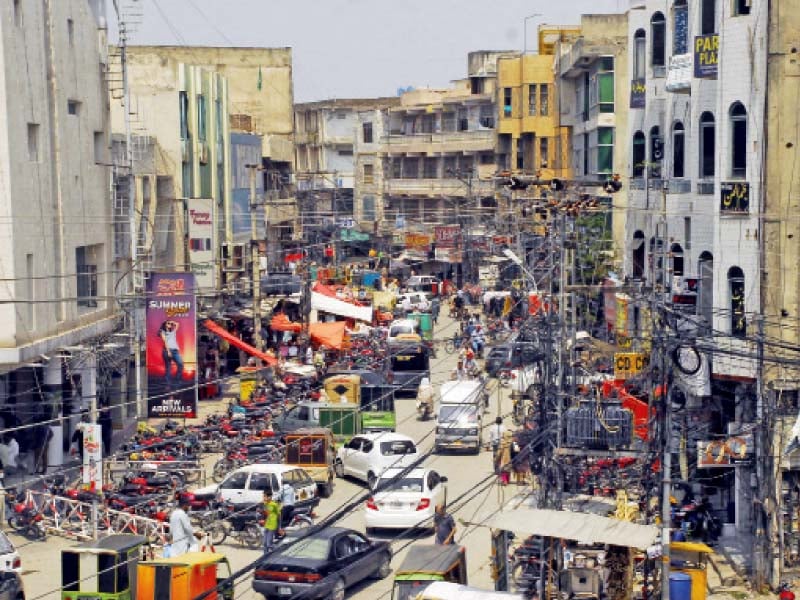 ---
RAWALPINDI:
The people who are to lose their land due to the Rawalpindi Ring Road project established a protest camp at Bagga Sheikhan near Rawat about 22km from Rawalpindi city centre on Monday to demand a market-based compensation for their properties.
The protesters have rejected the indemnity amount set by Rawalpindi Development Authority (RDA) and the Punjab government for land acquisition.
The provincial government has set the compensation at Rs69,000 to Rs350,000 per kanal as per the location of the property which will go under the highway and the projects planned along with it.
The amount is far less than the property rates in the area, protesters told The Express Tribune, however, since their estates have been annexed by the government under the notorious Section 4, which allows the state to acquire land of the citizens even without their will, no one is buying the land. Moreover, the administration has banned the sale of properties it plans to acquire for the project.
Therefore, the affectees said, they have set up a protest camp where they gather during different hours of the day and chant slogans against the government.
The protesters ruled out handing over land to the government at cheap rates. They said that they would use every option for their rights including legal proceedings against the government.
They also called for the formation of a judicial commission to decide the payment for the land.
The affectees said several schools, graveyards, houses, and a large portion of cultivated land would be damaged during the project's survey.
The residents added that they were not against the RRR project but the alignment should be done all over again so that the local population would not have to suffer.
Contrarily, Rawalpindi Commissioner and Project Director Muhammad Mehmood said that the value of the land from where the Ring Road would pass would increase drastically. People who stand to lose their lands for the construction of the Ring Road in Rawalpindi have been promised 'fair' compensation for their properties, paying them the market rates. He said the project has a special attraction for the investors as there were no major deadlocks in it.
Earlier in November last year, landowners filed over 700 objections against the government rate fixed for acquiring 12,950 kanals of land for the project route.
The government rate is 100 times less than the market rate, landowners told The Express Tribune. Comparative to paying Rs160,000 for each kanal as per the government rates, the landowners have demanded payment of Rs2,500,000 per kanal as per the market rates.
Published in The Express Tribune, February 9th, 2021.