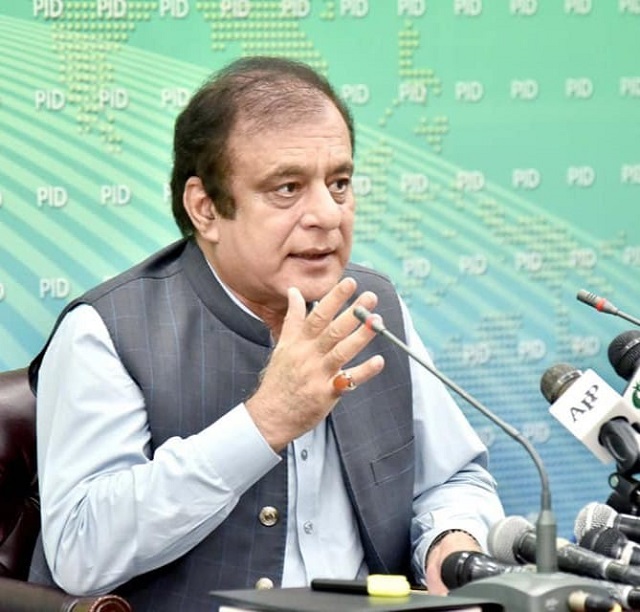 ---
ISLAMABAD:
Federal Minister for Information and Broadcasting Senator Shibli Faraz said on Sunday that the opposition's protest over the action taken to ensure open voting in the Senate elections shows it does not want transparency.
"Opposition's hue and cry over the measure to ensure transparency in the Senate elections is beyond comprehension," Faraz said in a Twitter post.
"By opposing the [proposed] open balloting, they made it clear that they don't want the politics of money to end in politics," the minister added. He further said that transparency in elections is a sign of a strengthened democracy.
اپوزیشن کا سینٹ انتخابات میں شفافیت کو یقینی بنانے کے اقدام پر واویلہ مچا نا سمجھ سے بالاتر ہے۔اوپن بیلٹ کی مخالفت کر کے انہوں نے واضح کردیا کہ یہ سیاست میں پیسے کی سیاست ختم نہیں کرنا چاہتے۔انتخاب میں شفافیت جمہوریت کی مضبوطی ہے۔

— Senator Shibli Faraz (@shiblifaraz) February 7, 2021
'An attempt to influence elections'
Meanwhile, Senator Mustafa Nawaz Khokhar termed the promulgation of an ordinance in favour of open balloting in the Senate an attempt to influence the top court's decision.
He said that the government's step will make the impression stronger that the court isn't free to make its decisions. The senator said that the bar councils and lawyer bodies should adopt a clear stance in this regard.
Khokhar went on to add that Prime Minister Imran Khan made every national institution controversial in his tenure. "To harm the credibility of the institutions for political gains isn't in the national interest at all," he added.
Also read: Gearing up for battle: Politicking in full swing for Senate elections
The senator further said that the government wants to use the Supreme Court to suppress an agitation within its ranks.
The opposition parties, mainly led by the Pakistan Democratic Movement (PDM) have been offering a stern opposition to open Senate voting, terming it an attempt by the government to prevents its own lawmakers from changing loyalties.
On Saturday, President Dr Arif Alvi signed off the Election Amendment Ordinance 2021, under which the upcoming Senate elections can be held through open balloting.
The ordinance will be effective with immediate effect, with its enforcement subject to the outcome of the reference wherein the federal government has sought opinion from the Supreme Court whether the open polls can be held without constitutional amendment.
COMMENTS
Comments are moderated and generally will be posted if they are on-topic and not abusive.
For more information, please see our Comments FAQ