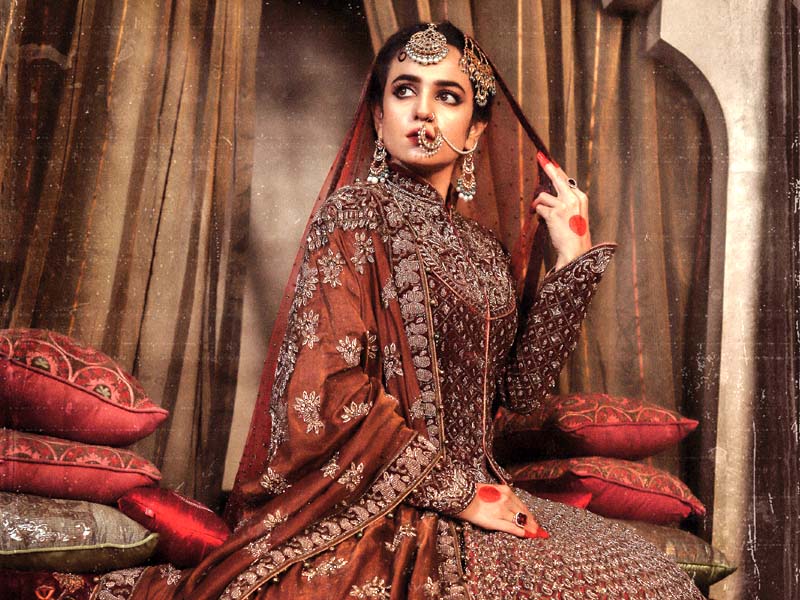 ---
Each wedding ensemble at Diva'ni celebrates the undying legacy of our sub-continent. This festive season, the brand celebrates the mood of that era with use of traditional crafts of carving, etching, leafing, stone laying and antique precious and semi-precious accents reflective of this culture in its bridal collection.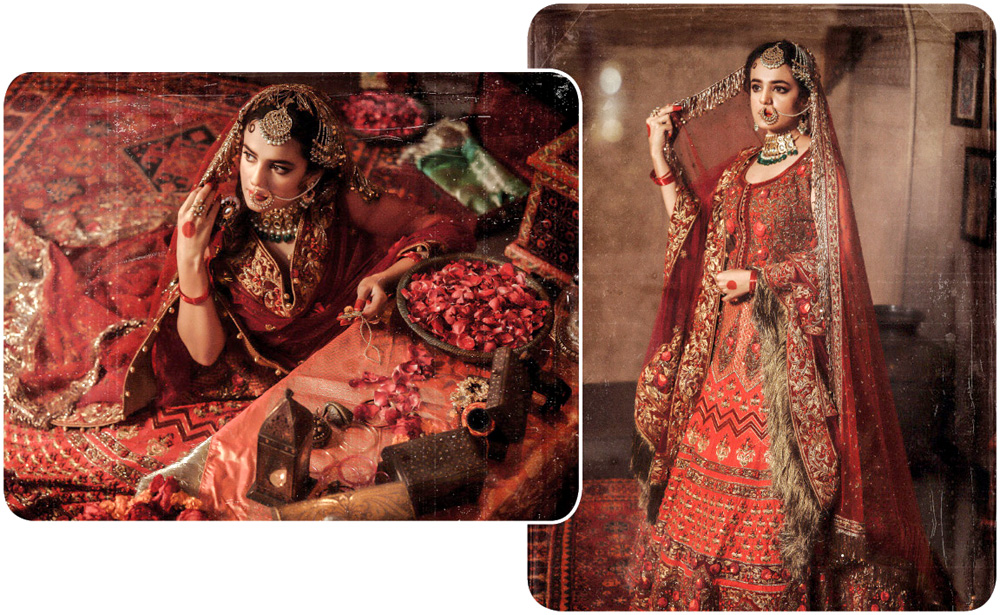 The Vintage Rose
"The Vintage Rose"; an heirloom crafted with techniques of multiple french knots and handmade roses with hues of royal Mughal gardens. Each bud on the lengha is handcrafted out of threads pulled from silk fabrics and then sewn together with spring "Zardozi" technique. Matched to a velvet "koti" and a contrasting plum "odhana" finished with signature hand knotted "kasab jhallars". " The Vintage Rose" takes it form using multiple layers of finest silk appliquéd together by our master craftsman and the surfaced by our finest "zardozikars".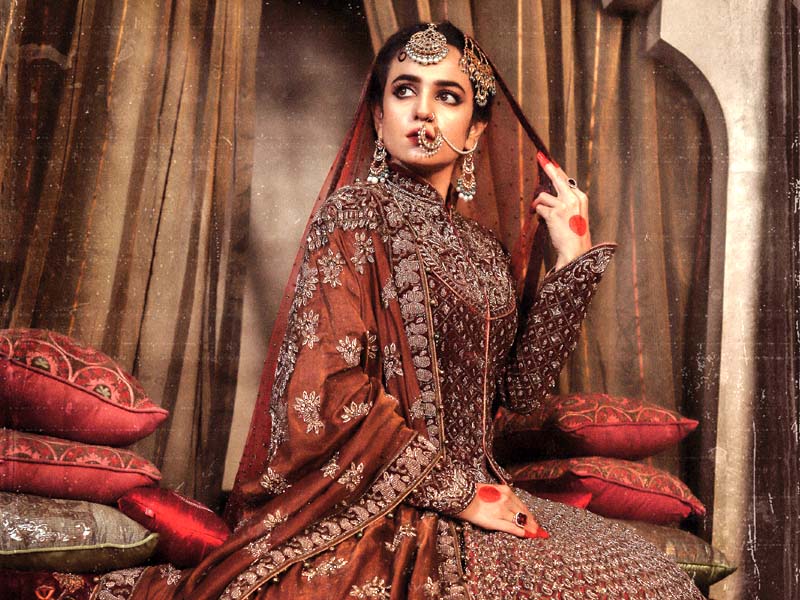 Farisha-e-Noorani
Farisha(or pharisheh): the forgotten craft of the subcontinent. Farisha is an age old technique used by skilled "zardozikars" of the north. A motif filling technique generally done using metal wires of "dapka-nakshi" layered in a criss-cross manner. Our signature "Farisha-e-Noorani" lengha is crafted on pure silk with a circular Thera of more than 90 metres in diameter and more than 1000 paisley motifs placed in an ascending iconic mehraab pattern, matched to a handwoven sona-zari tissue "odhana" and a "shaneel kurti".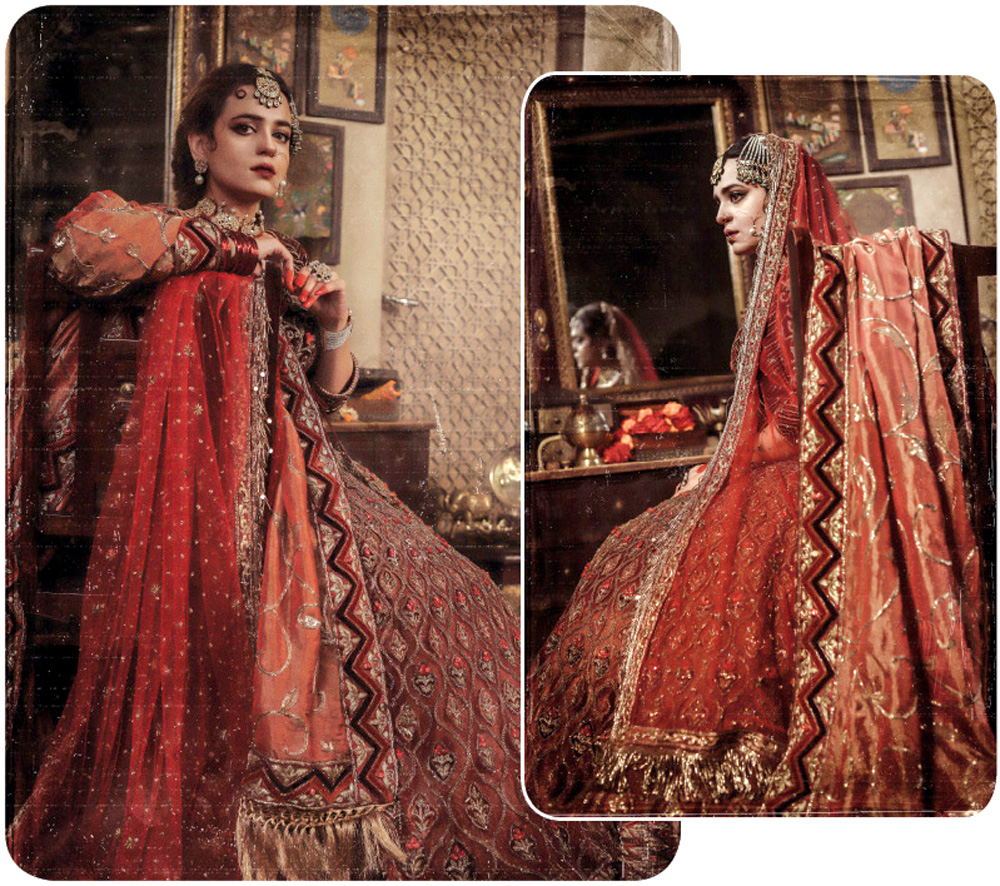 The Mehraab Lengha
Taking inspiration from the iconic Mughal architecture, this circular "ghera" ensemble is surfaced with more than 200 velvet appliquéd "mehraab" forms handcrafted with "zardozi" spring flowers and "dapka booti". Complimented with a "shaneel kurti" and a handwoven "benarasi" gold and wine double "jaal odhana", this lengha is reminiscent of luxury wrapped in blissful nostalgia of our shared past.
COMMENTS
Comments are moderated and generally will be posted if they are on-topic and not abusive.
For more information, please see our Comments FAQ