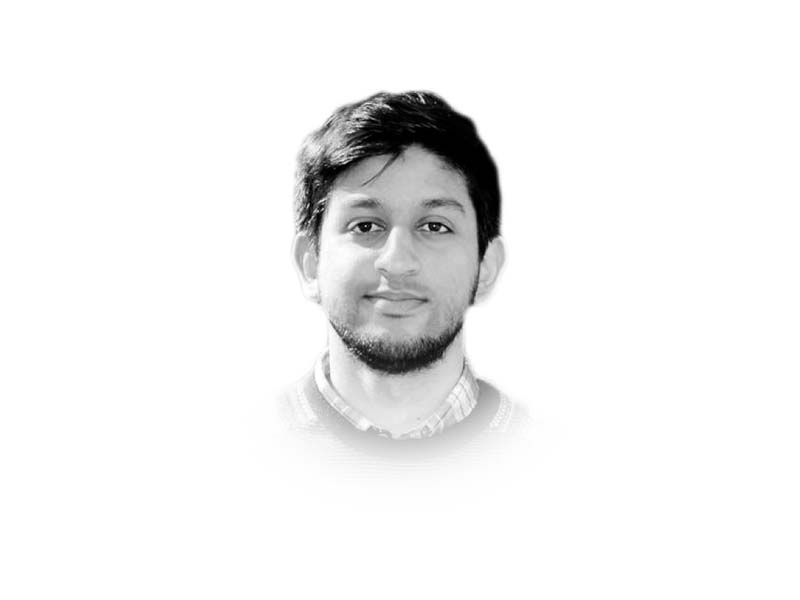 ---
It is always tough to break bad news to patients and relatives. But breaking the news of a cancer diagnosis is something doctors dread the most.
Sadly, in our part of the world, the burden of declaring such news becomes unbearable due to factors such as late presentation of patients to the hospital. Late presentation means cancer that has reached an advanced stage. Over here, it is not just "you have cancer" but it is "you have cancer which has become incurable and thus we can only offer palliation".
Now why do such patients present late? Certainly not because of the joy of it. The single most important factor can be pinned to lack of cancer screening.
February 4 is World Cancer Day. Shattered dreams, hopeless days and sleepless nights, and the realm of the unknown — cancer is merciless. It is a demon that freezes one in his tracks while the world keeps moving. Cancer makes the pain burn while seasons turn. This special day aims at raising awareness, shooting down the stigma and misinformation and uplifting those suffering from the disease.
Cancer is simply a ball of cells which break free from the normal pattern and start multiplying at a fast pace. From breast to liver to brain to blood to bone to intestine to prostate, this mass of rebellious cells can be found in virtually any part of the body. Is cancer treatable? Yes. Is cancer untreatable? Yes. Cancer is as much curable as it is incurable. The fine line is drawn by the availability or unavailability of an effective screening system.
The International Agency for Research on Cancer (IARC), last year in December, released Globocan 2020 which is a comprehensive database providing statistics on global cancer along with estimates of incidence and mortality in 185 countries for 36 different types of cancer. For Pakistan, in 2020, the most common cancer in males was of lip and oral cavity followed by lung, oesophagus and then colorectal cancer. For females, the highest number of cases last year were of breast cancer. Almost 117,100 cancer patients died out of last year's approximate number of 178,400 cases. These lives could have been saved if we had employed proper screening protocols in our government and private hospitals.
The American Cancer Society has given screening guidelines for different cancer types. Women between 40-44 years should have the choice to start breast cancer screening once a year with mammography (x-rays of the breast). Ages 45-54 years should be screened by annual mammograms. Those 55 years and older should switch to biennial mammograms or have the choice to continue screening yearly. For lung cancer, recommendations include yearly screening with low-dose CT scan for high risk people such as former or current smokers. For colorectal cancer, regular screening should start at 45 years either with a test which detects cancer in the stool or by visually looking at the colon and rectum, through a procedure called colonoscopy.
Healthcare in Pakistan is slowly evolving. The introduction of telemedicine, at least among the upper social class, during the Covid-19 pandemic is one example. Like different social media trends and viral challenges, a widespread cancer screening campaign and culture of early cancer detection should be introduced in different parts of our four provinces. Primary and secondary health facilities like basic health units, rural health centres and tehsil headquarters should raise cancer screening sense and awareness in the public through monthly awareness camps and refer at risk people to tertiary care hospitals where testing and subsequent treatment could be given along with keeping tabs on those needing observation and follow ups.
Will this World Cancer Day be just another day in our calendars? Will we still be in the Covid-19 hangover or will it be the day of trumpet and battle cry against the enemy that is cancer?
Published in The Express Tribune, February 4th, 2021.
Like Opinion & Editorial on Facebook, follow @ETOpEd on Twitter to receive all updates on all our daily pieces.
COMMENTS
Comments are moderated and generally will be posted if they are on-topic and not abusive.
For more information, please see our Comments FAQ