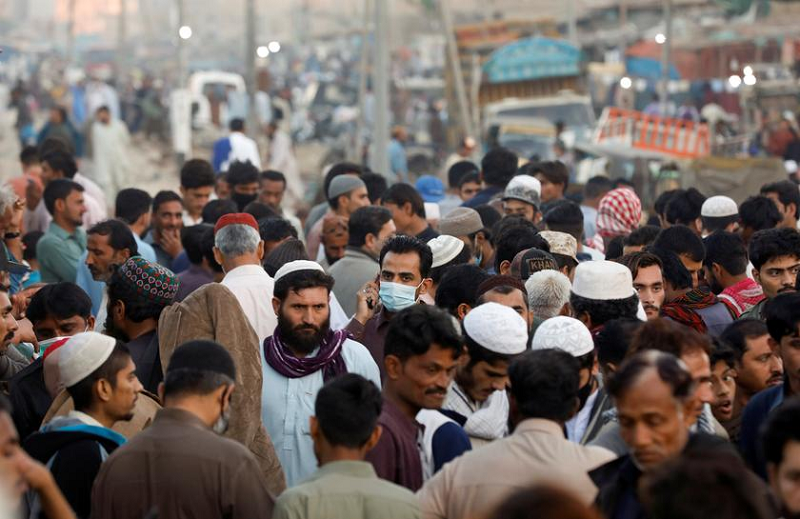 ---
ISLAMABAD:
Pakistan on Tuesday reported the lowest number of coronavirus cases since November.
According to the National Command and Control Center, 1,220 cases were reported in the past 24 hours taking the total number of cases in the country to 547,648.
The highest death-toll recorded over the last 24-hour period was recorded in Punjab followed by Sindh
As many as 63 more people died of Covid-19 over the last 24 hours, taking the total tally to 11, 746.
A total of 502,537 people have so far recovered from the disease.
Read: PAF plane leaves for China to bring Covid-19 vaccine
Out of the total number of deaths, 4,004 deaths have occurred in Sindh, 4,793 in Punjab, 1,912 in K-P, 475 in Islamabad, 196 in Balochistan, 264 in AJK and 102 in G-B.
The NCOC stated that of the 34 fatalities reported on January 30, eight were reported in Sindh, 46 in Punjab, six in K-P and two in AJK.
According to NCOC, the total number of recovered patients recorded in the country stands at 502,537 .
Pakistan has so far conducted about 8,005,794 Covid-19 tests. There are about 631 hospitals with Covid-19 facilities and around 2,508 patients admitted across the country.
COMMENTS
Comments are moderated and generally will be posted if they are on-topic and not abusive.
For more information, please see our Comments FAQ