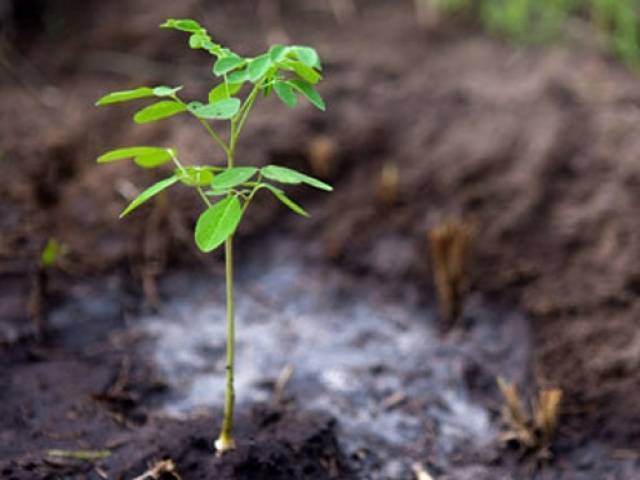 ---
ISLAMABAD:
Experts on Sunday urged for an inclusive and integrated winter sports strategy to attract tourism towards northern areas of the country.
Environment and climate change should remain the main concern while devising any sports events for the winter season, experts said at a webinar.
It is the hibernation and mating time for wildlife while massive human activities would disturb their lifecycle, they said at the webinar organised by the Development Communications Network (Devcom-Pakistan) and DTN to brainstorm on "Winter Sports – Scope, Opportunities and Challenges".
The experts also showed their concerns on what they called was 'the unwise decisions' of the Gilgit-Baltistan government to open Deosai National Park for a sports festival in March this year.
Read More: 3,000 reservoirs developed for agriculture
Wildlife habitats and biological diversity in the Deosai National Park are being put at risk in the name of winter sports which bring human intrusion and along with it construction, garbage and pollution.
The participants urged the Supreme Court of Pakistan, national and international development organisations to take notice of it.
The panellists included National Tourism Coordination Board (NTCB) member Aftabur Rehman Rana, National Tourism Coordination Board Convener on Adventure Sports Shahid Nadeem, World Wildlife Fund (WWF) Pakistan Senior Director Wildlife Rab Nawaz, another WWFS-Pakistan Senior Director Tahir Rasheed, EvK2CR Environment Conservation Expert Arif Hussain, Devcom-Pakistan Executive Director Munir Ahmed.
Rana said: "we have seen mushroom growth of winter sports in recent years without any planning and strategy. No one is really interested in taking care of nature, biodiversity and wildlife."
Excessive winter sports are hazardous to nature and an undue pressure on the forest resources, he said.
According to Rab Nawaz winter sports and tourism are being conducted without considering environmental concerns and hazards to nature and wildlife, "everything we take up should be sustainable and nature friendly."
Devcom-Pakistan Executive Director Munir Ahmed said the federal and provincial government should promote responsible and sustainable tourism.
Communities are getting nothing from the monetary benefits generated in their names and at the cost of their local resources that are crucial too for the people living downstream. "We see no baseline study for the winter sports or even for the summer tourism. International mountaineering expeditions come to scale the peaks and leave their garbage and waste in our mountains and no one seems concerned about it," he said.
Tahir Rasheed, another senior director WWF Pakistan, the site for winter sports should be selected keeping in view the wildlife needs of hibernation and mating. Communities should be part of the planning and profit sharing.
There is a need to train both the hosts and the guests in the ethics and norms of tourism said a journalist from Abbottabad Zubair Ayub. The new trend of 'mob-tourism' is creating heaps of garbage in the hills and valleys once known for their natural beauty, he said.
Moreover, locals of tourist towns should learn to be courteous with visitors and avoid unethical means of earning money. People charge exorbitant rates for even sitting at a scenic spot, or put up barricades on trails leading to river banks and lakes.
EvK2CNR conservation expert Arif Hussain said the G-B government is interested to explore the possibilities of adventure and winter sports but they have no resources to continue with the massive clean-up of the high mountains while there is no check on the littering by the mountaineering expeditions.
Tahir Imran Khan said there some high-end customers are playing with the natural resources and creating hazards for the locals and the national environment security. Federal government should come up with an inclusive plan, he said.
Others who spoke on the occasion included RCCI travel and tourism expert Fouzia Qazi, The Adventure Club president Tahir Imran Khan and Development Experts Umme Kulsoom and Sabeena Hena Iqbal, Baltistan Association of Tour Operators (BATO) chairman Muhammad Iqbal and Sarfaraz Malik. DNA
Published in The Express Tribune, February 1st, 2021.
COMMENTS
Comments are moderated and generally will be posted if they are on-topic and not abusive.
For more information, please see our Comments FAQ