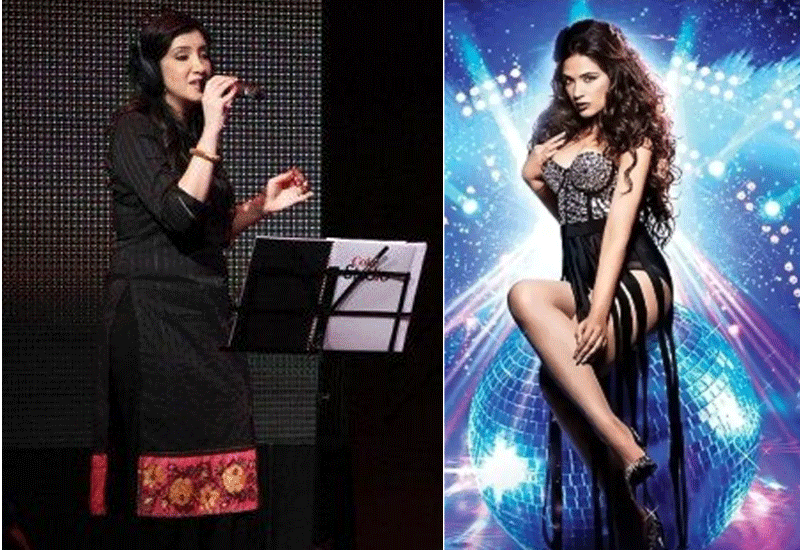 ---
Even after several years, Zeb & Haniya's take on Wahid Qasemi's (Vaheed Kaacemy; Persian) Bibi Sanam on Coke Studio is still ringing in our ears. Produced by maestro Rohail Hyatt, the song went on to become one of the most famous releases on the music platform. The original, however, had a different tune and harmony altogether. The magnificent Afghani folk number is sung in a Dari style by Wahid. The vocals of both the artists are unparalleled given their unique style.
Whereas the Zeb & Haniya version starts with a beautiful Rubab played by Sadiq Sameer, whereas in the original, we hear some dramatic guitar playing followed the Rubab. The song then accentuates with eccentric drums, courtesy of Pinto, while Zoe, Sanam and Saba can be seen as the backing vocalists in the song.
The duo really turned it into a soulful and poignant rendition after giving it a totally innovative and novel touch. The song marks a modern-day rhythm that embarks its cultural history, linguistics and subtlety while adding more instrumentation and dimensions.
However, actor Osman Khalid Butt took to Twitter to reveal how he had just come across another rendition of Bibi Sanam by Indian composers.
And rest assured, no one was pleased with it. Now, Zeb is addressing the criticism on Bollywood's version of her 2010 hit. Penning for the Indian publication, The Scroll, the celebrated singer wrote, "From the moment my cousin Haniya and I released our version of Bibi Sanam on Coke Studio, it resonated with people from Kabul to Kolkata and beyond, becoming one of our most-loved and celebrated numbers. Its success spawned many other versions on YouTube and it was a delight to see and hear people from all over the world engaging with the song with so much love."
The singer went on to add that she recently listened to the Bollywood version of it. "Two days ago, I came across a recently uploaded Bibi Sanam video from a Bollywood film. The film was completed a few years ago, but I hadn't heard of or seen it. I was eager to see what space had been carved out for this beautiful folk classic by the multi-billion dollar industry we all follow and participate in so actively."
Continuing, she wrote, "The names attached to the project heightened my excitement. Usha Uthup, whose beautiful spirit and voice has inspired me since childhood, and Richa Chadha, an actor I respect as someone who stood up against objectification of women on the silver screen."
Alas, she was left rather disappointed.
"When I finally heard the song, I was unsettled, disappointed by its re-imagining. I could not find Richa's spirit or Usha's voice in the song, neither could I find the soul of Qandahar, Tajqurghan, Kabul jaan, or Sisstaan — all the places the song has referenced," she said.
"Instead, the song was forcibly put in a place it was never meant for. I must admit it deeply disturbed me to see a cover of our loving tribute/rendition juxtaposed against the general ongoings of a forgettable Bollywood item song. What was infused into the innocence, the freshness and sweetness of Sistaan is unwanted aggressive sexuality. Sadly, it felt perhaps for the first time a version has compromised the beauty of an ancient poetic, musical and spiritual tradition."
Zeb added how "the latest Bollywood version depicting gyrating women dancing around poles raises a stream of uncomfortable questions for her."
"Bibi Sanam has always possessed a mesmerising quality, magic kept alive for centuries, by artists and audiences, meshed with their personal memory, experience and history. For me the Bollywood version is a disservice to the song's meaning and the culture it comes from," she concluded.
Have something to add to the story? Share it in the comments below.
COMMENTS
Comments are moderated and generally will be posted if they are on-topic and not abusive.
For more information, please see our Comments FAQ