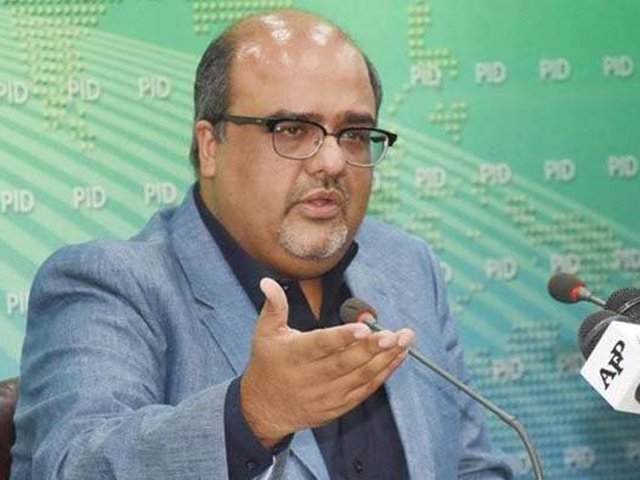 ---
ISLAMABAD:
Adviser to Prime Minister on Interior and Accountability Shahzad Akbar told the National Assembly on Friday that the government doesn't have any agreement with the Broadsheet at present, saying all agreements with the UK-based firm were made by the previous governments.
On Thursday, two days after forming a one-man commission to probe the scandal, the PTI-led government issued term of references (TORs) of the inquiry involving political bigwigs including former premier Nawaz Sharif and ex-president Asif Ali Zardari.
"The government lost the case, proceedings of which were carried out after an appeal was filed in the high court in our tenure," he said during the proceedings of the lower house of the parliament in Islamabad.
Also read: PAC refuses to back down from discussing Broadsheet
"We are working in terms of government to government," Akbar said and added, "no one has been paid any additional money."
Submitting the details of the East Recovery Unit in connection with the case, the special adviser said, "the first agreement with the firm was signed in 2000 but it was cancelled in 2003."
"The next contact with the firm was made in 2008, wherein two payments of $1.8 million and $1.5 million were made," he said. "The Broadsheet said in 2009 that the payment had been made to the wrong company, following by further proceedings. In 2018, the country paid the fine of $21.5 million.
Also read: Bar councils oppose Justice Azmat's appointment as head of Broadsheet inquiry
On January 18, the government made public the judgments against the country in the Broadsheet case and revealed that the major portion of the money was paid to the asset recovery firm in connection with the foreign assets of the Sharif family.
Broadsheet LLC arbitration decision came in 2016 – the same year when the Panama Papers had jolted Pakistan. However, nobody knew about it until a court in the United Kingdom ordered authorities to deduct $28.7 million from Pakistan High Commission's account in London.
COMMENTS
Comments are moderated and generally will be posted if they are on-topic and not abusive.
For more information, please see our Comments FAQ