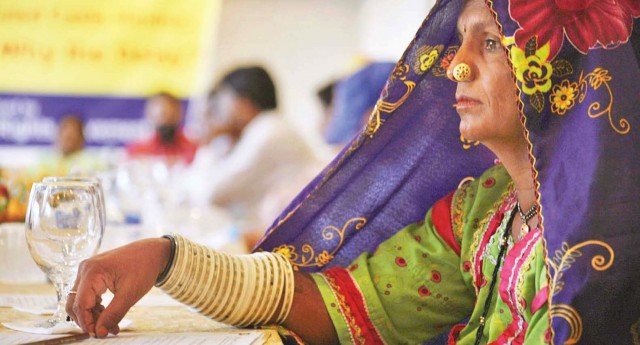 ---
LAHORE:
More than 100 Pakistani Hindus hailing from interior of Sindh on Thursday returned through Wagah border.
A few months back these families had gone to India to celebrate their religious festivals.
Sources said that the returning families will be sent to their respective ancestral areas after their quarantine period is completed. The families were given food and offered transport upon arrival.
The lack of financial assistance or accommodation arrangements by the Indian government caused difficulties for these families during their stay in the neighboring country.
The Pakistan government had granted special permission to these Hindu families to travel back to Pakistan through Wagah border so that they may conveniently reach their ancestral lands.
Expressing their delight upon their arrival, the families noted that now they would be able to meet their loved ones.
Earlier, several Pakistani Hindu families, after receiving ill-treatment in India, had returned to Pakistan.
COMMENTS
Comments are moderated and generally will be posted if they are on-topic and not abusive.
For more information, please see our Comments FAQ