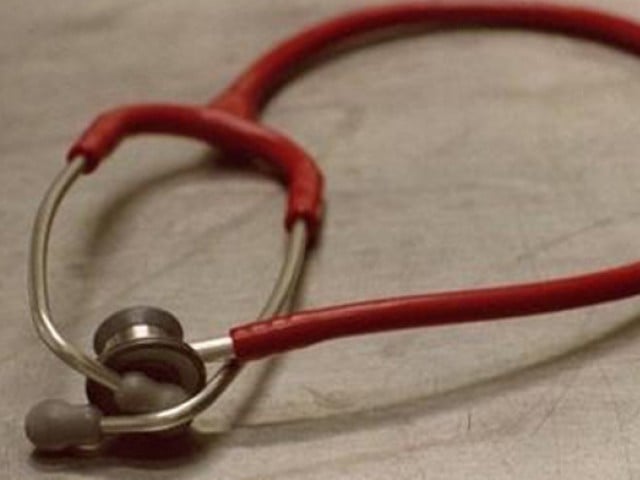 ---
RAWALPINDI:
The government of Punjab following its practice to give more space to women on key positions has preferred appointment of women at the top slots of government hospitals in Rawalpindi.
As of now, women have been appointed as the acting Medical Superintendents (MS) in three major public hospitals of Rawalpindi and as the District Health Authority (DHA) chief executive officer.
"Either by design or by merit, but the fact is that women are on the top position at Holy Family Hospital (HFH), District Headquarters (DHQ) Hospital and the Rawalpindi Institute of Urology and Kidney Transplant (RIUKT)," an officer of the DHA said requesting anonymity. A woman head is expected at Benazir Bhutto Hospital (BBH), he said.
According to officials, BBH MS Dr Rafiq Ahmed will retire on January 30 after completing his term. It is most likely from the prevailing practice that another female officer would be deployed MS, they said.
Read More: Doctor gets gold medal after a decade
Meanwhile, Dr Shazia Zaib, the wife of a provincial minister, has been holding the post HFH MS for the last two months after the retirement of Dr Shehzad Ahmed.
Whereas, on the departure of RIUKT MS Dr Khalid Mehmood Randhawa, his wife Dr Noshin Mehboob, Principal Medical Officer (PMO) of Basic Pay Scale (BPS) 19, has been appointed as the acting MS.
Dr Farzana Zafar has already been posted as DHQ Hospital MS while Dr Fauzia Kanwal is running the District Health Authority as its CEO.
According to the officials of the Punjab Commission on the Status of Women, over the past few years, Punjab government has undertaken a number of initiatives for empowerment of women in the province.
One such initiative is to ensure adequate representation of women in government service and representation of women in decision making positions of statutory organizations.
However, officials said, recruitment to decision making positions in boards and such bodies becomes a challenge due to the difficulty in identifying suitable, qualified women who are well versed in matters of governance and understand the role of members of boards.
Conversely, qualified women find it equally difficult to find such bodies and entities where they could be represented in decision-making positions.
It is therefore imperative to conduct research, develop a database of all such women and bodies, build capacity of the identified women for leadership and decision making positions, develop a network and to provide such a forum where they could be brought together. This systematic approach would help implement the initiatives of the government in letter and spirit.
Published in The Express Tribune, January 29th, 2021.
COMMENTS
Comments are moderated and generally will be posted if they are on-topic and not abusive.
For more information, please see our Comments FAQ