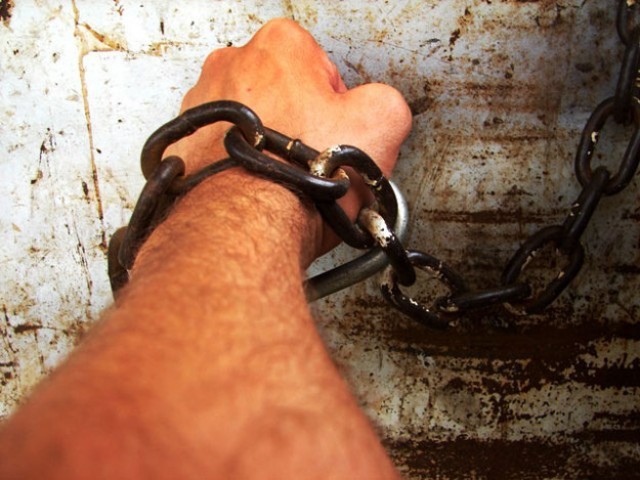 ---
PESHAWAR:
The civil society has voiced its strong concern over a proposed amendment that would allow the relevant authorities in Khyber Pakhtunkhwa (K-P) to film the execution of convicted child sex offenders and later make the videos public to serve as deterrence against the perpetrators.
Criticising the proposed amendment to K-P Child Protection and Welfare (Amendment) Act 2010 scheduled to be tabled in the assembly by the government, the civil society said in a statement said the bill was against the constitutional provisions and the top court's verdicts.
In a recent move, the Child Rights Movement (CRM) in K-P challenged the legality of the amendments approved by the provincial government in the Act. The civil society said the government had decided to introduce amendments to increase deterrence against the menace of child abuse in the province but it would be challenged if passed in its present form due to a violation of the constitution.
Read More: Child organ trade to be punished with death
Expressing her concern over the bill, child right activist Valerie Khan said: "Article 45 of the constitution empowers the president to grant pardon, reprieve and respite, and to remit a sentence passed by any court or tribunal, while the clause (c) of the Section 54A of the proposed bill prohibits any such remission in punishment which is ultra vires of the constitution."
She said it had also been proposed in the bill that the proceedings of the death penalty would be recorded and would be made available to the public. Khan added that the top court had described public hangings for "even the worst of criminals" a violation of the right to human dignity enshrined in Article 14 of the constitution.
CRM provincial coordinator Sana Ahmad said that under Article 143 of the constitution, if a criminal law or criminal procedure passed the province was inconsistent with a law made by the parliament on the subject, the law made by the parliament shall invariably prevail to the extent of the inconsistency.
She said the proposed bill violated Article 45 by taking away the power of the president to remit the punishment and against Article 143 of the constitution by proposing a provincial criminal law "inconsistent with the federal criminal law on the subject".
Qamar Naseem, a human right activist, said that while most stakeholders for the proposed amendments were taken on board, "an expert opinion from the civil society was not taken" and they were not made a part of the consultative process.
Published in The Express Tribune, January 26th, 2021.
COMMENTS
Comments are moderated and generally will be posted if they are on-topic and not abusive.
For more information, please see our Comments FAQ