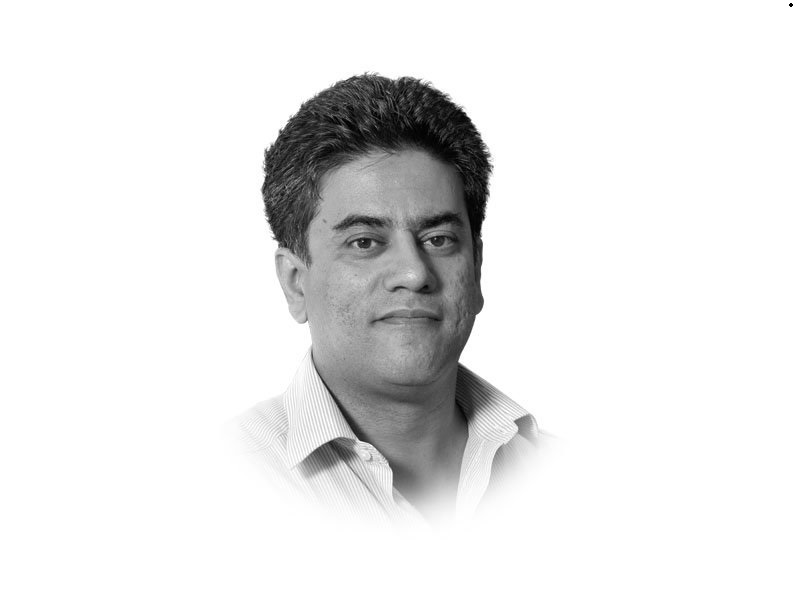 ---
Amidst all the questions being raised over why Pakistan hasn't started giving its citizens Covid-19 vaccines, the good news is that China has announced that it will provide a batch of Covid-19 vaccine to us as aid and will actively coordinate with the relevant Chinese enterprise to speed up the export of vaccines.
It has promised to provide 500,000 doses of a coronavirus vaccine to Pakistan by January 31, which will help kick off the country's Covid vaccination drive. So far so good.
Pakistan has set a target of vaccinating 70 million people to achieve 'herd immunity'. This means that the country needs 140 million doses. As part of the UN's COVAX alliance, which has committed 50 million doses, there is an unmet target of almost 90 million doses excluding the 1.2 million Chinese doses we expect to receive.
The government has allocated $150 million to procure Covid-19 vaccines to cover the most vulnerable 5% of the population. The 1.2 million doses of the Chinese vaccine, however, would only be enough for 0.2% of the population.
Apart from money, the bigger issue is the availability of the vaccine, as orders from leading suppliers have already been booked for 2021. Development professional Hasaan Khawar lamented in an earlier column that so far Pakistan does not have a vaccination plan. It therefore needs to act fast and find more money and vaccines, or else it will be left far behind in this race.
Blame has started to fly already. Sindh Health Minister Dr Azra Pechuho has expressed fears that Pakistan would be the last country to vaccinate its people. The response of the federal government regarding acquiring vaccines for the people is very slow and disappointing, she says, asking instead that the provincial government be allowed to negotiate with foreign countries and the private companies to purchase vaccines directly.
Health writer Waqar Bhatti says that the issue is not that of a slow response. It has more to do with the fact that many Western countries had pumped in billions of dollars to develop the vaccine and now that these vaccines are being rolled out, they have the priority.
So far, at least seven vaccines have been approved, out of which five have been approved for use outside their country of approval, including those by Pfizer, Moderna, Oxford-AstraZeneca, Sinopharm and Sputnik V. A number of other vaccines are in the advanced stages of approval including those by Johnson and Johnson, Novovax and Bharat Biotech.
It is not a level playing field for developing countries. Out of a total of 7.2 billion doses booked so far, 72% have been booked by high or upper middle-income countries, 28% by lower middle-income countries (including 75% booked by India alone) and almost nothing by low-income countries.
Some have wondered why Pakistan could not be used to produce vaccines like has been the case in India. In an article, Dr Pervez Hoodbhoy, a physicist and writer, tries to give a reply when he comments on why there is no Covid vaccine. Without a scientific culture, a country can only consume and trade. Pakistan, he says, functions as a nation of shopkeepers, among others. There are even a few good poets and writers. With so few genuine scientists and researchers, it produces little new knowledge or products.
Is all lost? Not really. One positive development is that final-stage trials of two vaccines developed by Chinese companies — China National Biotec Group (CNBG) and Sinovac Biotech Ltd — are also being held in Pakistan.
It is understood the Phase-I trial of the Sinopharm vaccine that was being conducted in Karachi has reached the final stage. The vaccine has been developed by the Beijing Institute of Biological Products, a subsidiary of state-owned conglomerate Sinopharm. The company announced last month that preliminary data from last-stage trials had shown it to be 79.3% effective.
Pakistan has also allowed the private sector import of the vaccine. While this is a good initiative, it is unlikely that the private sector would get significant vaccine supply in 2021. The bottom line? It will take a couple of years for a sizable portion of Pakistan's population to be vaccinated against Covid-19. Let us keep our fingers crossed and hope for things to change for the better in times to come.
Published in The Express Tribune, January 25th, 2021.
Like Opinion & Editorial on Facebook, follow @ETOpEd on Twitter to receive all updates on all our daily pieces.