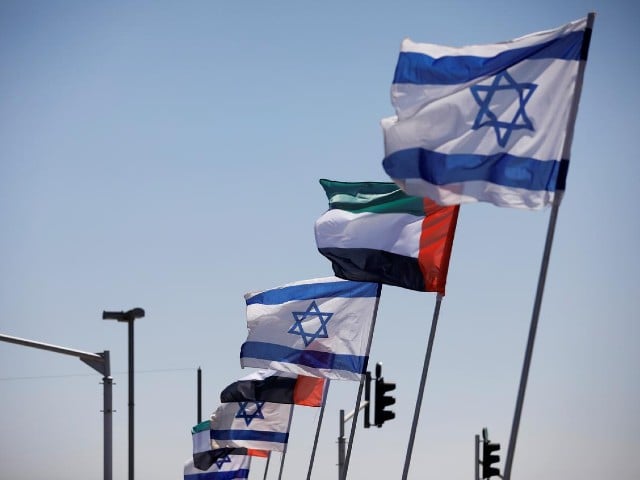 ---
DUBAI:
The United Arab Emirates on Sunday approved establishing an embassy in the city of Tel Aviv in Israel, the UAE government said on its Twitter account, citing a cabinet decision.
مجلس_الوزراء يعتمد إعادة تشكيل مجلس إدارة هيئة الأوراق المالية والسلع برئاسة معالي عبدالله بن طوق المري وزير الاقتصاد، ويصادق على إنشاء سفارة لدولة الإمارات في تل أبيب في دولة إسرائيل. pic.twitter.com/Fw0n9CvQW2

— UAEGov (@uaegov) January 24, 2021
The United Arab Emirates signed agreements on septemeber 15, 2020 to establish formal ties with Israel, becoming the first Arab state along with Bahrain in a quarter century to break a longstanding taboo, in a strategic realignment of Middle East countries against Iran.
Former US President Donald Trump hosted the White House ceremony, capping a dramatic month when first the UAE and then Bahrain agreed to reverse decades of ill will without a resolution of Israel's dispute with the Palestinians.
Since then Bahrain, Sudan and Morocco have all agreed to establish ties with Israel in deals brokered in 2020 by the administration of former U.S. President Donald Trump.
No further details about the embassy were given in UAE media.
Israel's government regards Jerusalem as its capital, although that is not recognized by most of the international community. Palestinians claim East Jerusalem as the capital of a future Palestinian state. Most countries have their embassies in Tel Aviv.