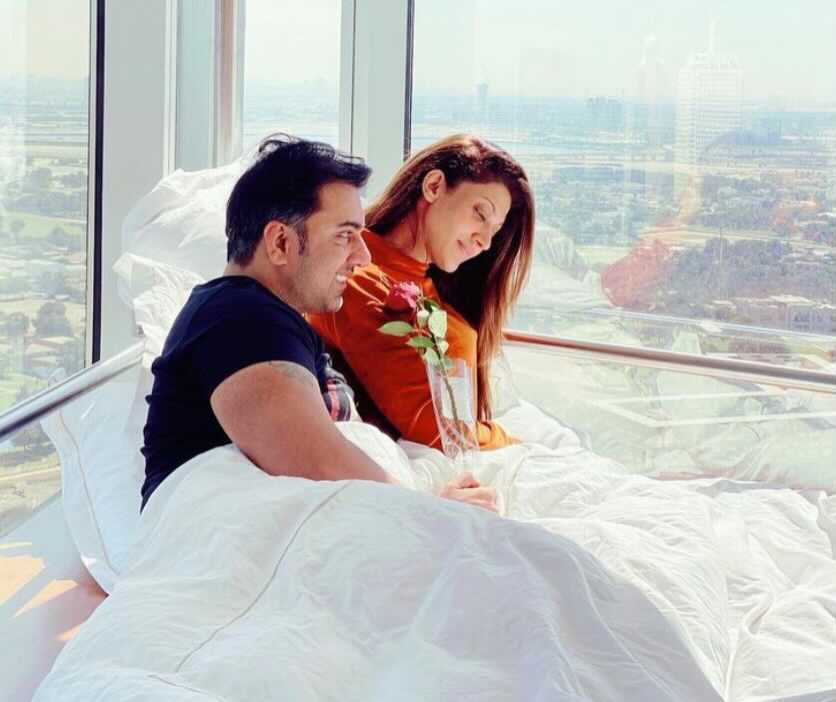 ---
Pakistani actor Sana Fakhar recently became the talk of the town when she posted an intimate picture with her husband on Instagram. Wishing her better half on his special day, the actor shared three pictures of them together, with the caption, "Thank you for reminding me how butterflies feel. Many happy returns of the day."
The candid pictures of the couple made quite a buzz on social media as in one of the photos, the couple could be seen kissing.
The moral police caught up on it rather quickly as many went on to call out the actor demeaning names and slut-shamed her.
Now, Fakhar has decided to address the matter in an Insta Live video. "I can understand your pain and agony," she began. "But what is it that you didn't appreciate? The 'act'? Or the person I did the said act with? It was too much. But thank you, though. I think criticism is your right. Whatever you wanted to say, you did. But it's fine."
She went on to say that she doesn't really mind what people thought about the picture. "What you say, the kind of words you use, really says a lot about how you have been brought up. I was called names, abused over a picture. But I received love more than hate. And I do believe that even criticism is a form of love. It's just a part of life," Fakhar said.
"Haters don't exist in my life. I only have love around me. I even have respect for people who discuss anything about me. Whatever you share, please do. I don't mind. You have that access into my life and I am the one who gave you the said access. We aren't angels. It's not the end of the world if you abused me."
The Lollywood icon concluded by saying that instead of paying heed to the hate, she decides to love the people who admire her to be the best version of herself.
In 2019, a picture of actors Sarwat Gillani and Fahad Mirza kissing on their vacation had caused quite a ruckus on social media as well.