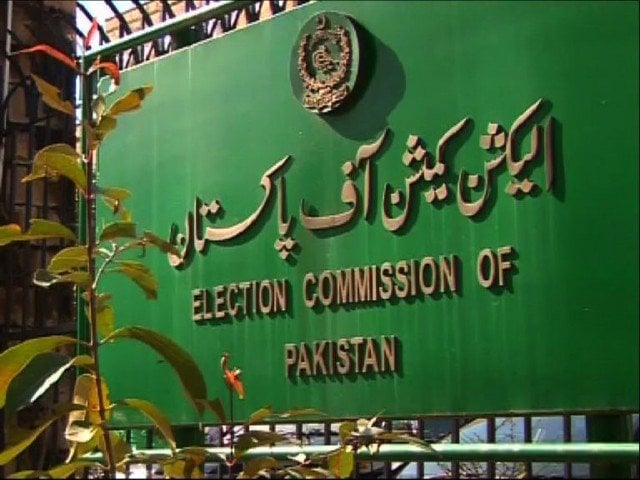 ---
ISLAMABAD:
The Election Commission of Pakistan (ECP) clarified on Saturday that the ongoing foreign funding case will not have public hearings.
"The scrutiny committee will not conduct an open hearing of its proceedings," a spokesperson of ECP said. "The case would have an open hearing after the scrutiny committee submits its report."
On January 21, it was reported that ECP directed its scrutiny committee to continue its proceedings against the ruling PTI for the completion of the investigation.
Petitioner Akbar S Babar had expressed his lack of confidence in the scrutiny committee over its method of investigation on the "unverified documents" submitted by the ruling party.
On January 20, Prime Minister Imran Khan had also put up a robust defence of his party saying that the proceedings of the case should be broadcast live.
Commenting on the funding to the opposition parties, the premier repeated his earlier statement saying several countries had been financing them but he could not take their name because of diplomatic niceties.
Read More: ECP rules out public hearing of foreign funding case
"There should be an open hearing of the foreign funding case and it should be shown live on TV and the party leaders should also sit and hear the case. This case [proceedings] will let the whole nation know who raised the money properly in this country," he had said.
Earlier, the election commission said that the inspection committee would formulate recommendations "comprehensively" and submit them to it.
Describing the PTI foreign funding case as "most important and sensitive", the ECP noted that deciding the matter on merit was in the "national interest".
The ECP further said that the hearing of the case was being held in front of the parties concerned and added that the authority or position of the scrutiny committee was that of a joint investigation team.
The commission had also ruled out the public hearing of the case and maintained that it would forward the recommendations of the scrutiny committee to both the parties in an open hearing.
It further said that the case would soon be decided on merit after hearing both the parties.
COMMENTS
Comments are moderated and generally will be posted if they are on-topic and not abusive.
For more information, please see our Comments FAQ