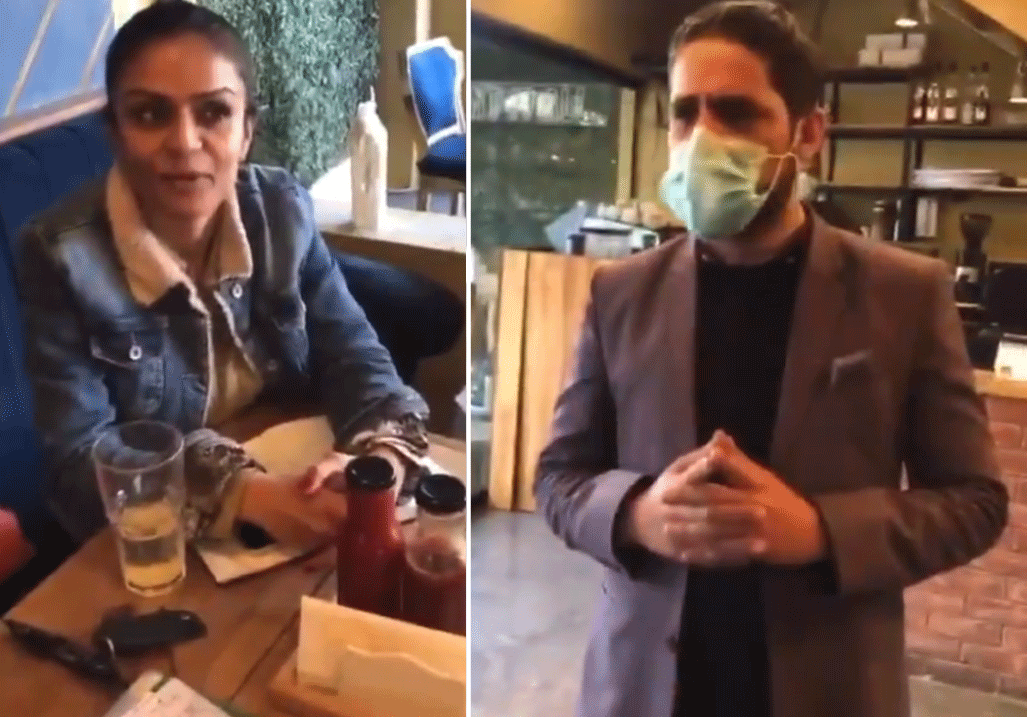 ---
A video purportedly showing the owners of a high-end restaurant in Islamabad giving a dressing down to the manager of the establishment for his inability to speak in English has gone viral on social media. The women can be seen making classist remarks towards their manager Awais, who apparently has been working for them for the last nine years.
In the video, the women condescendingly ask Awais about the English language classes they had him take to improve his language skills. When asked to speak a line or two in English, he manages to respond, only for the women to mock him for his "broken language."
Soon after the video went viral, many went on to Twitter and called out the elitist comments the women passed about Awais. "No damage control can undo the embarrassment here. Even if he's your best buddy, how is such leg-pulling acceptable in 2021? How?" host Anoushey Ashraf tweeted.
"You know what is embarrassing? Living and working in Pakistan and being short on words when conveying oneself in Urdu. Our beautiful national language," actor Ushna Shah wrote. "When spoken correctly, every sentence is poetry. I know this embarrassment first hand and am constantly learning. We all should!"
"We were bored so we decided to ridicule our employees who can't speak English as we do with our fake accents," comedian Ali Gul Pir penned, adding, "Someone in Islamabad please give Awais bhai a respectable job in the service industry where he's not ridiculed for entertainment. You can find him at Cannoli."
Shaniera Akram also shared her two cents from personal experience. "I know what it's like being put on the spot to speak another language, even if you know how to speak it, especially if you're a shy person. It's hard to do when it's forced, not to mention in front of a camera for someone's own personal entertainment. Sad to see," she said.
#BoycottCannoli was trending on Twitter after the video was shared multiple times. The video was taken down after outrage from the restaurant page. The official page has now offered a clarification. "We are saddened and appalled by the reaction of the people, how they have misconstrued our banter with a team member. This video depicts the gup shup between us as a team, and is never meant or taken in a hurtful or negative way," the statement read.
"If anyone was hurt or offended we apologise, however that was never our intention. We are not required to prove or defend ourselves as kind employers. Our team has been with us for a decade, that should speak for itself."

We are proud Pakistanis who love our language and our culture.
Have something to add to the story? Share it in the comments below.