 ---
Pakistani B2B online marketplace Bazaar has raised a $6.5 million seed round co-led by Global Founders Capital (GFC) and Indus Valley Capital.
The Karachi-based startup connects retailers directly to wholesalers and manufacturers. Bazaar gives small and medium-sized retailers a platform to a large assortment of goods from several local and international brands as well as unbranded products on a single platform - which can be ordered on any day of the week with free next-day delivery to storefronts.
Fawad Chaudhry promises Pakistani gamers new opportunities
If you are a supplier, the app gives you direct access to thousands of retailers, and access to purchasing patterns and current market trends.
This is reportedly the second-largest seed round ever raised by a startup in the Middle East, North Africa, and Pakistan.
GFC has backed over five hundred entrepreneurs from all over the world including big names such as Facebook, LinkedIn, Slack, HelloFresh, and many more.
Indus Valley Capital is a Pakistan-focused fund created by LinkedIn's former Vice President Growth Aatif Awan. The venture capital firm has previously invested $1.3million in Bazaar and has made investments in Airlift and AimFit.
Elon Musk donates $5 million to Khan Academy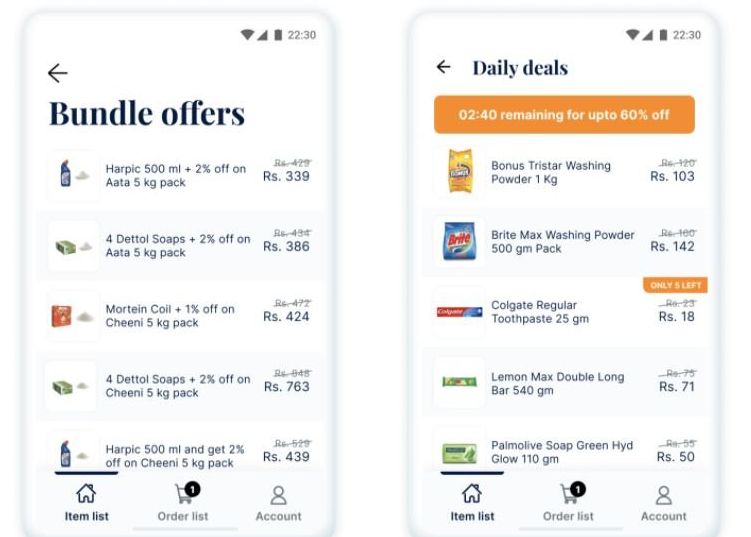 PHOTO: Bazaar
Saad Jangda and Hamza Jawaid, the co-founders of Bazaar created the app to cater to the growing demand of e-commerce platforms amid Covid-19 lockdown.
"We saw great potential to digitize this market and give more power to small businesses. During the lockdown we noticed that due to shorter operating hours, the problems for retailers became even more severe, it was an added impetus for us to launch even sooner," said Hamza Jawaid, the co-founder of Bazaar told Menabytes.
In recent years, Pakistan has seen a rise in startups fueled by growing demand from people to shop online and entrepreneurs that are looking to transform their ideas into sustainable businesses.
COMMENTS
Comments are moderated and generally will be posted if they are on-topic and not abusive.
For more information, please see our Comments FAQ