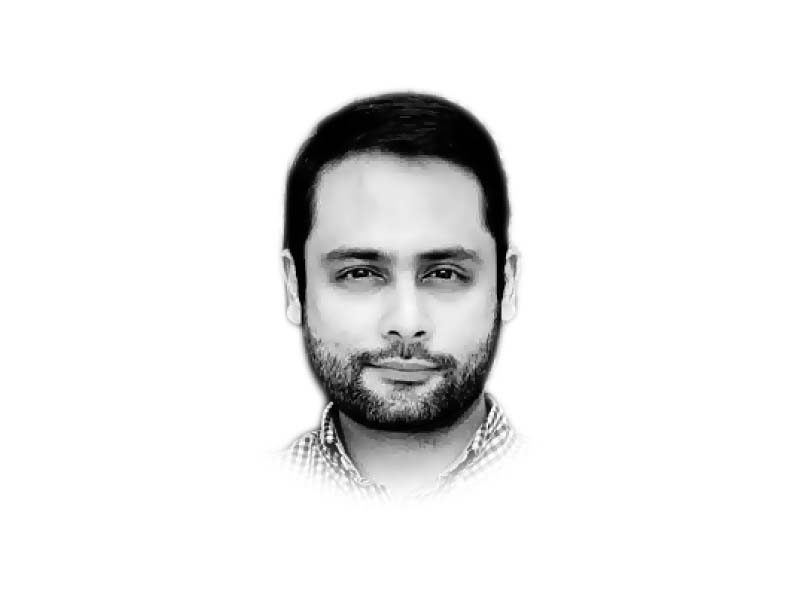 ---
India has always been a complicated nation, but its complexities have magnified since Narendra Damodardas Modi and his coterie of Hindu-revivalists took the reins in New Delhi. Their rule has steered India away from its own Constitution and its role as a responsible nation in a region that has two rival nuclear powers.
The 14th and current prime minister of India is no stranger to controversy. On his watch, the life-long, hard-line Hindu nationalist, orchestrated the worst and most deadly episode of violence perpetrated against the Muslim community. The state of Gujarat, which at the time was ruled by Modi, convulsed by deadly violence against the Muslim community that happens to be the largest minority group in the predominantly Hindu nation.
The sectarian mass murder of thousands of Muslims was the first in many warning signs about the ominous way in which the ambitious right-wing Bharatiya Janata party (BJP) leader would cash in on divisions in India for personal gains.
In Modi's playbook at home, Muslims have forever secured the role of the bogeyman. On the external front, that role has been reserved for Pakistan. The populist leader has weaved both Muslims and Pakistan in almost all of his stump speeches as villains. But India is not stumbling because of its Muslim population or Pakistan. India's greatest enemy is its populist leader, who for personal gains, is always ready to pull new shenanigans.
Recently leaked transcripts of WhatsApp conversations between Arnab Goswami, one of the many hyperventilating TV anchors of India who passionately champions the Hindu nationalist cause of the ruling party, and the incarcerated head of a ratings company, exposes India's insatiable desire to malign Pakistan as the hub of terrorism in the region.
This comes as no surprise to those who have been measuring the chasm between the two countries, which has only deepened since Modi and his Hindu revivalists took power. The Pulwama attack, which has been consistently used by Indian policymakers to hammer Pakistan's reputation since 2019, now appears to be part of Modi's planned deceptions. At the centre of all policy and security analyses on the other side of the border, the attack that killed more than 40 Central Reserve Police Force personnel was orchestrated by Modi himself for political mileage ahead of the parliamentary polls that year.
The poorly conceived plan was followed by botched airstrike near Balakot by Indian jets. Had Pakistan not responded in a responsible manner to the Indian leader's deliberate provocation, that day would have plunged the region into a dangerous conflict between two nuclear-tipped arch rivals with catastrophic consequences.
Never before has a single incident of violation of sovereignty in the Indo-Pakistan context caused reverberations of such magnitude. For the first time in decades, the possibility of an Armageddon looked real in the region. All because Modi has failed to control his darker side. Over the years, India's populist leader has mastered the art of turning almost anything related to Pakistan to his advantage at home. And so, he did. Pulwama and Balakot both helped him win the election that year.
Before his base at home, Modi presented the false flag operation as a bold move against India's number one foreign enemy. Before the international community, he presented Pakistan as a nation that exports terrorism. Sadly, India's short-lived fantasy of painting Pakistan as a rogue state ended with Goswami's leaked transcripts.
But Modi has reasons for acting the way he does. The Indian prime minister needs to deliver on the promises made to the Hindu foot soldiers who have helped him all the way to the office he currently occupies. And for that, and to cover for his many domestic failures, Modi desperately needs to up the ante on the border.
Modi's failure to deliver the fastest growing economy to an audience who have been waiting for India to acquire the role of a regional power will soon come back to haunt him. And without external distractions like Pulwama or the failed strikes near Balakot, the prospects for Modi's political survival look bleak.
The BJP leader's actions remain predictable yet ignored by global leadership. Every time he faces a domestic challenge, India plunges into a deeper regional crisis. And this trend has defined the timeline of Modi's tumultuous rule. Even as India wrestles with the twin domestic crises of a raging pandemic and a faltering economy, its prime minister decided to engage in a complex diplomatic and military engagement with China. The somewhat discrete and localised confrontations on the border with China have turned into an intense and insulting regional crisis for India — only because Modi thought it might boost his image as a strongman on the domestic front.
But expect no less from a self-absorbed leader like Modi. He will continue with his misadventures abroad to save his own skin at home. He will continue to launch operations to implicate Islamabad even while there are growing concerns about the character of New Delhi's domestic regime. He will continue to trample India's Constitution and whatever is left of its secular credentials because nothing matters more to Modi than his own survival.
Published in The Express Tribune, January 19th, 2021.
Like Opinion & Editorial on Facebook, follow @ETOpEd on Twitter to receive all updates on all our daily pieces.