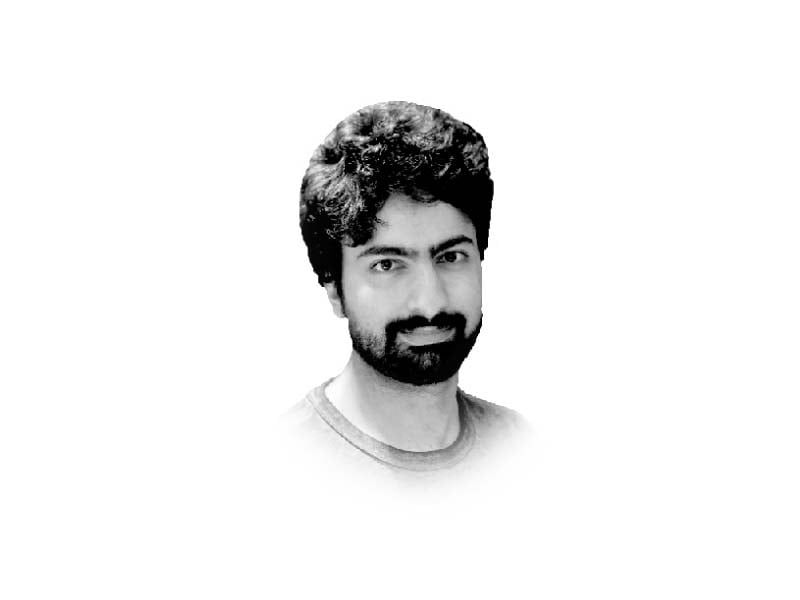 ---
In the end, Donald Trump did make history. Just not the way he would have wanted.
Before his tenure as President, Congress had only impeached a president twice in its history. By the end of his term that number has doubled. He is the first American president to be impeached twice.
Definitely, not the way he wanted things to end.
Distinguishing this impeachment from the one that happened a year ago is the existence of bipartisan support, with even Trump's enabler-in-chief, Mitch McConnell, adding his voice to the chorus of discontent against Trump's actions. A man that spent the last four years as Trump's most loyal acolyte appears to have grown a conscience, or more likely, saw that the ship was sinking and decided to cut his losses.
Whatever the reasons for the change of heart of some Republicans, the question remains whether this impeachment will have a different result from the one that came before. Will the Senate actually vote to convict this time?
The nature of the charges demands a different response. The articles of impeachment against Trump charge him for inciting violence against the government of the United States. An attack on democracy isn't just a turn of phrase this time around, it is literally what happened. By encouraging thousands of his supporters to attack the US Capitol, Trump, as head of the executive branch, condoned an attack on the legislature to overturn the results of a legitimate election.
Constitutional principles regarding the separation of powers would become meaningless rhetoric if such attacks resulted in zero accountability. Principles that should be above partisan politics. The gravity of Trump's actions merits a conviction in the Senate, a conviction that shows bipartisan support for higher constitutional values.
Glimmers of this mobilisation for democracy were seen when the House of Representatives voted to impeach. Ten Republicans broke ranks and voted with the Democrats. For perspective, there were no Republicans who voted to impeach in the House last year.
But the Senate vote comes with not just a need for higher numbers, but higher stakes. A two-thirds vote is needed for conviction, meaning around 17 Republicans in the Senate would have to join the Democrats.
There is a possibility that this could happen this time around, first, based simply on the precedent that would be set by an acquittal. As mentioned already, Trump's actions were such a severe attack on democratic principles that even staunch Republicans would be wary of letting him off the hook. An acquittal would signal that a loser of an election can incite violence to overturn the result. A precedent that, in the words of McConnell, would send American democracy into a "death spiral".
Second, a Trump conviction could be seen as a benefit for the Republican Party. Under the US Constitution, Trump can, upon a successful vote of conviction in the Senate, be subject to a second vote that bars him from ever holding federal office. This second vote would require a simple majority and may be seen by many Republicans as a good way of getting rid of Trump once and for all; eliminating the spectre of his assault on democracy looming over them in the future. An act of redemption by the party for failing to keep the gates of democracy clear of megalomaniacs.
The third factor that could come into play is McConnell himself. If he throws his weight behind conviction, the 17 votes will come. There have been some statements from him signaling that this could happen. McConnell was also in the Capitol when the mob descended, and that memory might influence his decision.
However, McConnell is unlikely to want an intra-party battle during a time when Democrats have taken control of both the legislature and the executive branches. It is difficult in this climate to see McConnell proactively try to bring down Trump. What is more likely is his silent detachment from the proceedings, in contrast to his spirited defense of Trump last year.
Finally, and perhaps the most likely route to 17, a conviction could be brought about through a group of senior Republicans who would want Trump eliminated from a 2024 presidential run. Trump has already indicated he would run for President again, and his immense support would prove problematic for any challenger. This may cause influential Republicans with presidential aspirations, such as Lindsey Graham, Ted Cruz, and Marco Rubio, to attempt to get a conviction and bar Trump from federal office for purely personal goals.
Any of these factors could come into play to get 17 Republicans to vote against Trump in the Senate. But there is another, more likely, political calculus that has to be considered. Trump's massive popularity and loyal support base means that any Republican who votes against him may lose support from the cult of Trump. Trump has succeeded in amassing followers who would willingly attempt to overthrow a government for him. Many Republicans may simply wish to hold on to an ally with this sort of power and use it to their advantage. This has been the Republican strategy for the last four years, why not for the next four and beyond?
This factor alone makes it unlikely that a Senate trial will end in a conviction. This will then not be the end of Trump. It may well mean that the polarisation that has swept the US will continue to grow. If a person who so clearly violates democratic principles is not worthy of Republicans and Democrats coming together for a higher principle, then polarisation is here to stay.
Published in The Express Tribune, January 19th, 2021.
Like Opinion & Editorial on Facebook, follow @ETOpEd on Twitter to receive all updates on all our daily pieces.