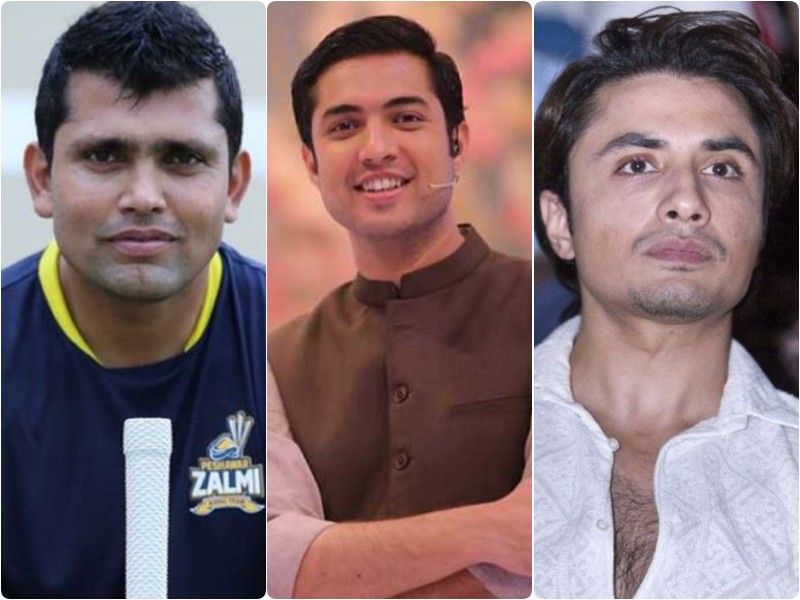 ---
Television personality Syed Iqrarul Hassan's recent tweets have irked many on social media for being 'anti-national'. The Sar-e-Aam host shared a tweet that declared India as the 'vaccine hub' of the world, whereby the user informed: "We have successfully developed vaccines for Rotavirus, Malaria, Jap Encephalitis, Typhoid, Malaria and now Covid -19. Congrats to our amazing Pharma Cos. They have risen to the occasion to produce Bn+ doses for India & the World. Phenomenal!"
Hassan addressed the quintessential parallels drawn by Pakistanis when speaking of their achievements, by often comparing them to India's, and wrote, "India vs Pakistan. We are not even sure that we ordered the vaccine or not, banana to door ki baat (making it is another story)."
"Muqabla kerna hai to taleem main kerain, science main kerain, khail main kerain, infrastructure main kerain, economy main kerain, technology main kerain ... aur such ka samna kerain (If you want to compete, do it on the basis of education, science, sports, infrastructure, economy, technology ... and face the truth)."
He then shared photos of public transport in Pakistan and India, with the prior being in shambles. The anchor then pointed out how even Pakistan's passport and currency are of a much lower value than its South Asian counterparts.
"Unfortunately, the Pakistani passport holds only as much value as one from Somalia or Afghanistan. The rupee is also at 1.90 compared to the Bangladeshi takka, and 2.20 compared to the Indian rupee," he added. "May God give us the ability to turn Pakistan into the true meaning of 'Zindabad'," he concluded.
In response to this reality check, Twitterati fumed with angst as they felt the host was violating a national code by lauding our neighbouring country. Some even dubbed him a 'traitor' following which the hashtag #ApologiseToTheCountry started trending on the micro-blogging site.
But some users and celebrities came to his rescue with a counter hashtag #WeSupportIqrar.
Former Pakistani cricketer and now host Shoaib Akhtar wrote, "Before bashing anyone, one must see the context of what is being said. Love, devotion and dedication of Iqrar ul Hassan towards our beloved country Pakistan is not even debatable or questionable."
Following this, Kamran Akmal also shared his two cents. "We can't judge his love and devotion towards his country by a post; it's just his wish to see a better transportation system for his own people and his own country, nothing wrong in that. Stay strong," he said.
Whereas singer Ali Zafar added, "When a man who has risked his life many a times and worked tirelessly for his country and its people posts a picture that could be his wish to see a better transportation system, judge him for his intention with the same compassion and kindness he has always shown."
Actor Imran Ashraf also felt Hassan was receiving unnecessary hate given his love for his country. "I know one thing about Iqrar, whenever he writes something he completes it with the most precious word, PAKISTAN ZINDABAD, even his autograph is PAKISTAN ZINDABAD," he concluded. "I support Iqrar."
Have something to add to the story? Share it in the comments below.
COMMENTS
Comments are moderated and generally will be posted if they are on-topic and not abusive.
For more information, please see our Comments FAQ